Plants vs Zombies goes on sale and other App Store treats
If you've been holding out, now is the time to buy. This is the first and perhaps only time that Plants vs. Zombies has been on sale. Both the iPhone version and the iPad HD version have dropped in price just in time for Halloween. I've hardly seen a negative review of this game so I guess now is the time for me to grab a copy.
And while I'm shopping around I might have to look into this Angry Birds Halloween edition. Can you believe this game has sold over a million copies in just under a week? I'm not normally one to just jump on a bandwagon, but considering the sheer enormity of sales there must be something to this game. Besides, it has pumpkins in it!
Speaking of pumpkins, if you like "Pipe Mania" style games you might want to check out Gas Tycoon 2 which now includes a new Halloween pack complete with pumpkins, creepy music, and all sorts of fun Halloween sounds. If you like puzzles this is a fun but deceptively simple game to play.
So much fun to be had at Halloween!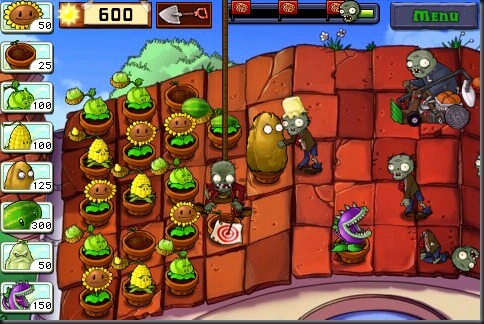 Other Articles of Interest: