Deadly Possessions – Bela Lugosi's Mirror and Charles Manson's Television – S01E03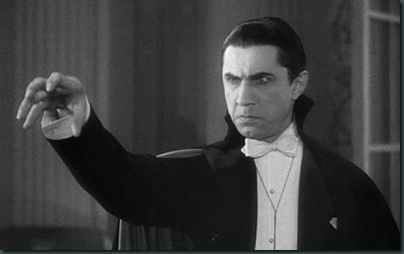 The next items in Zak's collection of Deadly Possessions, is a mirror reportedly owned by Bela Lugosi and a television supposedly owned by Charles Manson.
Cindy Lee brings in the mirror and tells a tragic tale of how her uncle was brutally murdered. The significance of that story is that he was in one of Lugosi's homes when it occurred and that the mirror was close at hand and would have witnessed the crime. Cindy believes that a close friend killed her uncle since there was no sign of forced entry and the motive doesn't seem to be robbery.
Zak them makes a comment that Lugosi was "into the occult" and would have used this mirror within his rituals. Within seconds, Zak is making the leap that the mirror witnesses the murder and quite possibly captured the energy or even the soul of the murderer. Zak then discusses the practice of "Scrying" where you look into a mirror and use it as a portal to see the other side.
Cindy says she feels the mirror has something bad attached to it because her daughter's experiences. Said daughter is unwilling to discuss the events, but her sister, Irene, relays what she has been told. When looking into the mirror, the sister felt she saw a hand reaching out to get her. She felt teeth marks against her neck as a shadowy figure appeared in the mirror.
Irene explains that when she slept in the same room as the mirror, she had a nightmare and woke with scratches on her body.
Cindy doesn't want the mirror and claims she can't sell it or even give it away, which I find shockingly hard to believe. Nobody wants a mirror owned by the famed Bela Lugosi?
Zak puts the mirror in his famed isolation chamber and has three volunteers ponder their images in it and report if they see anything. Aaron and Ashley claim they feel and see something. They both report there is a light in the corner. Aaron even goes so far as to say he sees himself as an extremely old man.
And then in what Zak believes is no coincidence, the basement of his museum is flooded. When he goes down there to record the damage, he captures all sorts of noises such as banging and rattling. That banging clearly can be the broken pipes that caused the damage in the first place.
The next item is a television reportedly owned by Charles Manson with a strange little tale associated with it. Nick Kloster, used to buy and sell cars. One vehicle he bought ended up having a television and a slew of prison letters from Charles Manson. That is certainly a creepy set of mementos to keep around. But things take a dark turn when Jason brings the television into his bedroom many years later. Shortly thereafter, his mother passes away, he loses his job and there is an accident where a motorcyclist is killed in his driveway.
Zak then talks with Jason Freeman, the grandson of Charles Manson. He doesn't seem to have any ill will towards his grandfather and has been in contact with him by phone and through letters for the past couple of years. Jason confirms the handwriting on the TV manual is his grandfathers, which apparently authenticates ownership.
Jason has had some troubles in his life and wants to shake off the curse of his family name, which I'm sure most people didn't know about until he told them on national television. But in order to make a new start, he wants to be baptized which Zak arranges. Dunk your head in a pond and all your troubles go away.
As we get back to the television, Zak believes that Manson was able to imprint his mental powers onto objects like someone out of the X-Men. Zak believes Manson cursed the television and was somehow able to arrange for these diabolical items to end up in the hands of unsuspecting victims.
Interestingly, Jason packed up the television and sent it to a friend. Ashley was in possession of it, read over the letters and did some research on her own. She makes states the man who sold the car and by extension the TV, is now in prison because of trying to hire people to kill his family, in a similar manner as Manson did. That sends Zak into a tizzy.
Putting the grim nature of the crimes aside, these are pretty unique items. However, the "curses" or dark energy surrounding them seems a little outrageous. I don't believe Charles Manson has power over people, at least not over someone that isn't mentally sick or feeble. And while there is a superstition that has people covering mirrors in their home when someone dies, it seems very hard to believe that a mirror has somehow captured the energy of a killer because it was in the room at the time.
Additionally, I'm not sure where Zak is getting his information about Lugosi practicing the occult. Lugosi didn't have any qualms about playing dark or sinister styled characters, but I haven't heard of nor can I find anything that indicates he practiced the occult. And if Zak is referring to staring into a mirror, I hardly say that counts as occult behavior. And if he means the use of a Ouija during the hype of Spiritualism, I don't really think that counts either.
While tragic, it is hard to connect these accidents to Manson. If he were that capable, which he isn't, I'm pretty sure his vengeance would be directed at those around him in prison not complete strangers.
Other Articles of Interest:
6 Responses to Deadly Possessions – Bela Lugosi's Mirror and Charles Manson's Television – S01E03