Ghost Adventures jumps on board with Kids Wish Network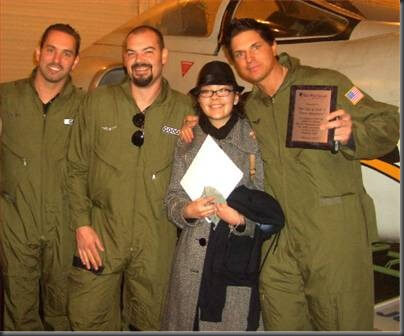 This is a great story and Zak, Nick and Aaron deserve a big round of applause for putting the "Hollywood" aside and having such a positive impact on this young girl. These guys may be kind of zany during their investigations, but it's pretty clear that when called up for help, they are more than willing to lend a hand.
Well done indeed!
A teen suffering from leukemia has her wish to meet the crew of Travel Channel's show "Ghost Adventures" granted through the generosity of Travel Channel and Kids Wish Network.

When Wish Coordinator Jill asked Tashia what wish she wanted, Tashia told her that she wished to meet the crew of her favorite show, Travel Channel's "Ghost Adventures" and maybe even accompany them on a paranormal investigation.
Fairfield Teen with Leukemia Investigates with Travel Channel "Ghost Adventure"

Other Articles of Interest:
2 Responses to Ghost Adventures jumps on board with Kids Wish Network