Midnight Mysteries – The Edgar Allan Poe Conspiracy – Save 75%
As a famed mystery writer, you're looking for your next case to crack when an unexpected invitation arrives from the ghost of Edgar Allan Poe. Collect clues, interview witnesses and piece together the conspiracy behind the writer's mysterious death. But, hurry you only have 24 hours to solve this Midnight Mystery!
* Celebrate 200 years of Poe in this seek and find murder mystery
* Hidden object adventure lets you crack a 160-year-old case
* Guided by Poe himself, you'll collect items and clues through his most famous works
* Solve intriguing puzzles to figure out exactly whodunit!
Midnight Mysteries – The Edgar Allan Poe Conspiracy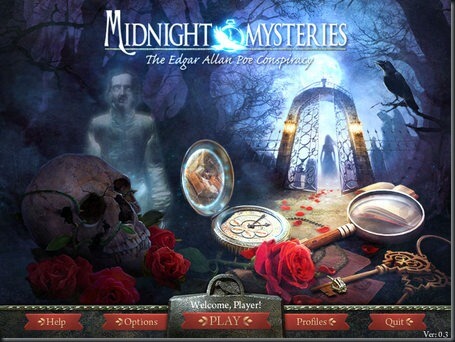 Other Articles of Interest: