2012 Zombies vs. Aliens
Can you ever have enough games featuring Zombies and Aliens? And for $0.99 this is some serious, mindless entertainment. And just in time for the weekend! Blast way Zombie Hunter!
2012 Zombies vs Aliens falls into an action/strategy nook that pits you, as either the alien or zombie race, in trench warfare versus the other side.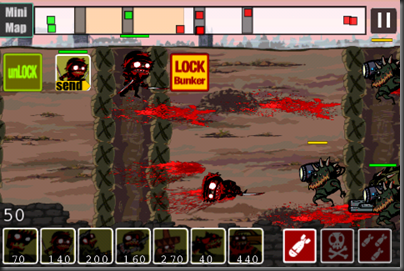 Read the full review at 148apps.com
Buy 2012 Zombies vs. Aliens at the App Store
Other Articles of Interest: