Left 4 Dead and L4D2 on sale for $6.79 or $10.19 for the bundle!
Speaking of the zombie apocalypse…
Left4Dead and Left4Dead 2 (PC version) are both on sale at Steam. Each is only $6.79 which is a massive savings unto itself, but if you buy the bundle it's only $10.19. I'm not really sure how you can resist!
Those Zombies, they're getting all the publicity these days!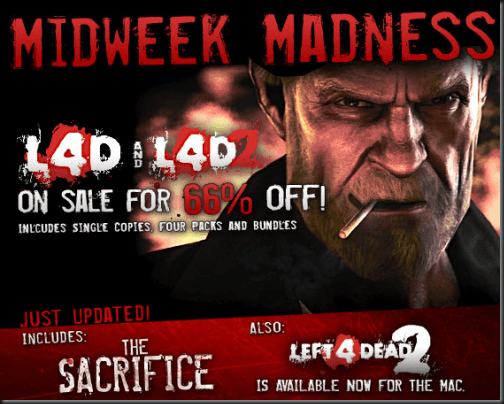 Left 4 Dead – $19.99 — $6.79 /
Left 4 Dead 2 – $19.99 — $6.79
Best Value: Left 4 Dead Bundle $29.99 — $10.19
Other Articles of Interest: