Blood Red – A Halloween WordPress Theme
It's that time of year again, so it's time to make some new WordPress themes for this Halloween. Here is another batch of themes to help decorate your blog. Here we have a theme in dark, rich red, trimmed with black. You should be able to do a lot of fun things with this one.
It's a two panel theme that is WordPress 3.x compatible.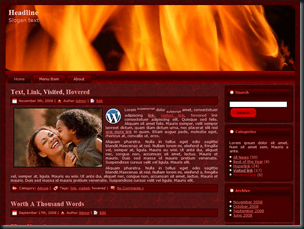 Download Blood Red for WordPress:
Other Articles of Interest: