Halloween Flame – A WordPress Theme
Here's another WordPress theme I've been cooking up for Halloween. This one features a dark background with an orange sidebar. And for the header we have a massive flame sweeping from right to left.
Of course this is a WordPress 3.x compatible theme so feel free to try it out.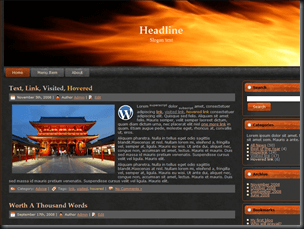 Download Halloween Flame for WordPress:
Other Articles of Interest:
One Response to Halloween Flame – A WordPress Theme