Ryan Buell arrested and facing criminal charges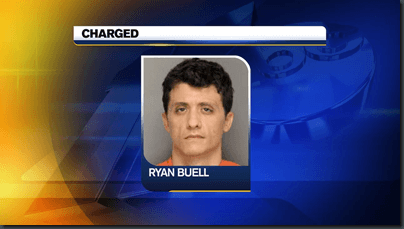 Oh, how the mighty have fallen. A paranormal investigator accused of lies and deceit? Say it ain't so.
With Ryan's show off the air and his team garnering work without him, Ryan has been left looking for his next cash cow. That came in the form of his Conversations with the Dead tour, which he apparently started multiple times in multiple cities, but never actually held. Both Chip Coffey and Michelle Belanger ultimately broke ties with Ryan after he failed to give refunds for the never starting show.
It now appears the high jinks off screen have finally caught up with him and he's been arrested facing felony charges of theft. Looks like Ryan has really stepped in it this time, but who knows what he's really in trouble for. And who knows if fans who sighed up for his tour will actually get their money back. If they put him behind bars, I guess the tour really is canceled and he'll have no choice but to give the money back.
Celebrity ghost hunter Ryan Buell arrested
You know, I don't want to kick the guy when he's down, but seriously, people should have known better. Ryan has been a fraud for years with his ridiculous antics and holier than thou attitude. He's been treating people like crap ever since he got a show and his arrogance finally caught up with him.
Other Articles of Interest: