Simply put, this is awesome! Using the hand gelatin mold and some crafty use of cheese and onions you can make this wicked meatloaf.
Checkout the full details below. This is just plain cool!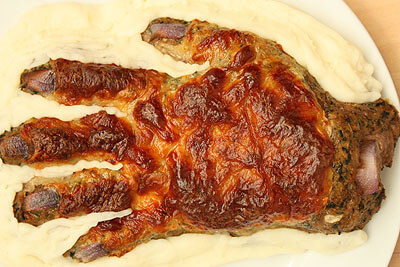 See how to create "The Meat Hand"
Other Articles of Interest:
Voted #6 in top TEN best Halloween Apps on Appmodo.com
"With 3 difficulty levels to choose from, your sure to spend hours playing this game." – Appmodo.com
Survive a HAUNTED CEMETERY through TEN levels of frightening bats, spiders, zombies & monsters! Discover powerups that will keep you alive. Submit your HIGH SCORE to SCORELOOP and challenge your friends to try and beat you. Fun for Halloween or anytime year round.
Choose from THREE difficulties "Easy", "Medium", "Hard". Advance through this shooting gallery style game and meet up with the final boss monsters on the last level.
Each level is unique looking and the sounds will keep you frightened! Good luck!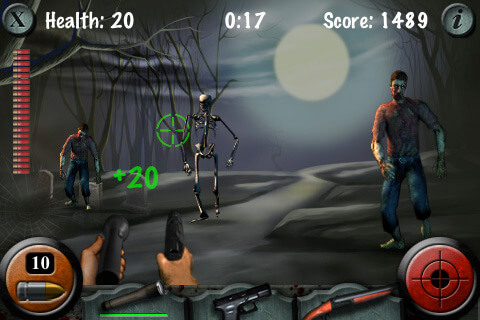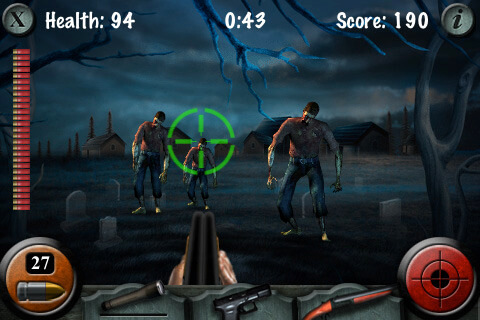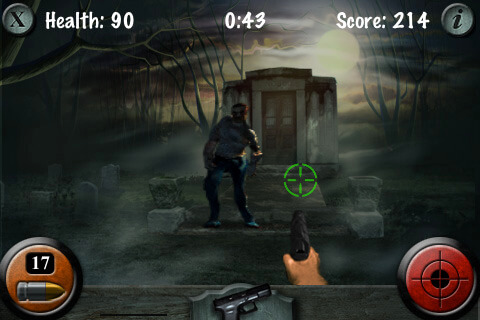 Other Articles of Interest:
What would Halloween be without Pet Sematary? The well known Stephen King novel has landed in the app store.
Your goal? Tap on the undead such as zombie children, dogs, cats, and birds to protect the humans. However, if you accidentally kill the innocent townsfolk, your health is diminished and you lose points.
Each level lasts less than a minute and naturally things get more difficult as the game progresses, with more and more baddies invading the screen at the same time. In-game pickups score you bonus points, replenish your health, and provide temporary weapon upgrades. Your scores can also be posted to Facebook.
Ay $0.99 it's a cheap investment and should keep you entertained while dodging ghosts and zombies. I've bought iDracula and Crack O'Lantern so I will probably add this one to my Trick or Treat bag. I'm a sucker for the $0.99 games!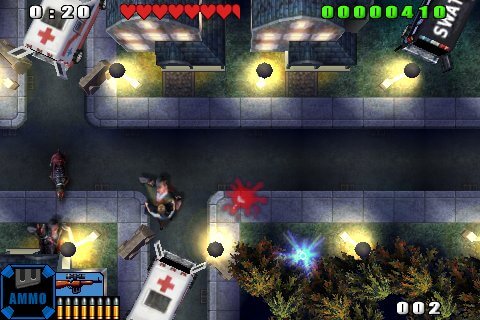 Other Articles of Interest:
As you know my pumpkin lighting attempts have been scrubbed multiple times over the past few weekends. Wind and rain have been my enemy so no flaming pumpkins for me. But last night, that all changed!
Something was off with my gasoline mixture though. It seems rain got into the works and caused my toilet paper roll to be saturated with water as well as gas. Even though it had the distinct odor of gas, it didn't have the lightability of such. As a result, nothing happened. No whoosh. No poof. Nothing. Here I was thinking this roll which had been soaking for nearly four days was going to create a mushroom cloud and in the end I got nothing.
When faced with such a dilemma there is really only one thing to do. Yep, add more gas to the mix. I filled the bottom of the pumpkin with gas and proceeded as normal. As you might expect, I got my whoosh!
There are some great photos in this batch. I captured some really impressive fireworks in these shots.
Click here to see the full gallery
Other Articles of Interest: