Who doesn't need a voodoo doll, that's the real question!

App Description
Are you sitting in a boring meeting, or do you just had a disappointing discussion with your boss, or you just want to win the love of your beloved friend?
Then you need Virtual Voodoo! Now you can use this Virtual Voodoo doll to achive your goals by sending a Voodoo spell to someone.
Of course you can use Virtual Voodo to have just some fun and spend some time by throwing and shaking the doll around till it cries

Watch the trailer:
http://www.youtube.com/watch?v=4awZs_c0y5c
Virtual Voodoo Features:
– Personalize the Voodoo doll by using a photo from a photo album or by taking a photo with your iPhone camera
– Choose your favorite pin color and pin it at the Virtual Voodoo doll
– Use your builtin accelerometer or touchscreen to shake the Virtual Voodoo doll around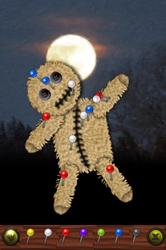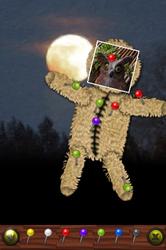 Other Articles of Interest:

App Description
Match the number with the card that has that number of things on it to clear the board. The numbers are all made from the leaves of autumn trees and the objects all have a halloween theme. Number pronunciation occurs when a match is made. This is a great game for your younger children.
Features:
Matching of 8 numbers at a time.
Great background music and sound effects.
Fun and educational at the same.
A point system that gives bonuses for extra concentration.
A system that allows children of any age to enjoy and win.

http://ensenasoft.com/ProductCountRacula.aspx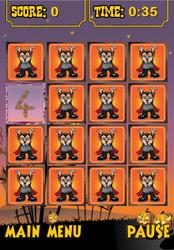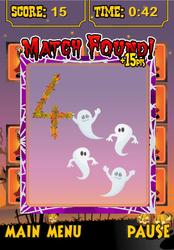 Other Articles of Interest:

App Description
Zombie City Episode 1 has been sent to Apple.
Trailer:
http://www.youtube.com/watch?v=XJ__ZbKKwJY
———————————–
We are working hard on MAJOR improvements and value addition to the Game…
We have listened to you and will be updating Zombie City with a radically better weapon system!
You would also get more powerful weapons to kill them ZOMBIES.
Then NEXT version will contain a MiniGun and a Rocket Launcher and some BOSS Zombies!!!
We promises you some serious Zombie Killing action that you would really enjoy

So get this app while its at a sale price, coz, the next version will be double price :0
Once again, THANKS to everyone, for making Zombie City a success!
It has been downloaded THOUSANDS of times!
————————————
FOR ALL THE FANS: Please write a review. In the review, let us know what you want to see in ZOMBIE CITY 2.0. What kinds weapons and what type of Boss Zombies?
————————————
You can now get Zombie City for FREE!!!
* Simply tell us why you think Zombie City is cool:
http://www.RetardedArts.com/promocodes
—————————————–
A lot of fans have been asking us for a video of the Zombie City… so here it is!
Check it out at:
http://www.RetardedArts.com/zombie-city
—————————————–
Here is the Detailed Description of ZOMBIE CITY:
You are in the Zombie City! Look out! Its time to free this town from the Zombies. You are one of the remaining ones. Beat the ZOMBIES and free the CITY!
This game is ACTION PACKED with great sound effects and amazing weapons!
Features:
* The game never ends, it has got UNLIMITED Rounds!
* Four crazy zombies, with different strengths!
* Save game after each round.
* Three different difficulty levels: EASY, MEDIUM, CRAZY.
* Online high scores.
* Awesome controls of Bow, Gun and Hand Grenades!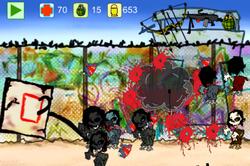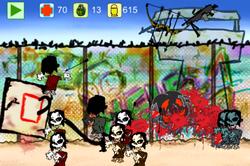 http://www.retardedarts.com/zombie-city
Other Articles of Interest: