Killer Contact – Mayan Empire – S01E05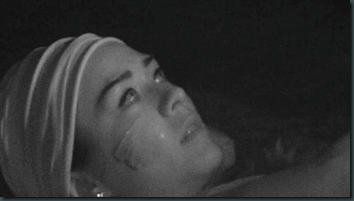 For this episode the Scooby Gang heads to Belize to investigate the Maya culture and the antics of Lord Smocking Shell. It's believed he may be the cause of the downfall of the Mayan Empire. According to legend he sacrificed anyone and everyone including children and through his selfish sacrifices he angered the gods. People report seeing Mayan warriors and the sound of children crying. People believe that Lord Smoking Shell spilled so much blood that the spirits of the area are restless and want to be heard.
The team brings in a Shaman to help commune with the spirits and offer their own blood as a sacrifice. As they investigate they hear plenty of noises and see things moving around. Fact of the matter is, they're in the middle of a jungle so of course they're going to hear things moving around. None of that should be considered evidence of the paranormal. That's evidence that animals are in the jungle.
As they enter a sacrificial chamber they hear chanting. And as you might expect, Molly damn nears soils herself again as she sees a shadow figure moving around. Every single episode she sees the same thing and has the same reaction. Is she ever going to learn? When the Mayan expert analyzes the recordings he says he hears a crowd cheering and the sound of a ball bouncing. He says they need to go to Lamanai, where Lord Smocking Shell played games, a form of soccer we presume) and would kill the victors. So instead of investigating where they already might have evidence they go elsewhere.
In Lamanai they visit The Stela, a sort of shrine where the bodies of 5 children were found, supposedly sacrificed by Lord Smoking Shell in his attempt to ascend to the status of a god. They hear walking around and hear the Rem Pod go off. Austin kneels at the alter and offers up praise to Lord Smoking Shell for everything he's done for the Mayan people. And admist his praise his finger gets cut and there is a drop of blood. Hmm, cut finger in a cave surrounded with rocks and branches. Clearly more signs of the paranormal.
Again, they need to devise some scheme for role playing so they decide to sacrifice Molly. They pretend to take out her heart and start tossing rocks around as though that will someone fake out the spirits. Now that they have energy in the air they head down to the ball court to see if they can stir up the crowd. They get a ping on their Rem Pod and yet again Molly sees a figure moving. They break out the Tri Field Meter and begin to ask if Lord Smoking Shell is responsible for the decline of the Mayan people. A blip on the dial is all they need for confirmation, case closed.
First of all, Molly sees shadow and movement every couple of seconds. This theory of a crowd chanting is a pretty wild stretch. The prick of blood on Austin's finger could just be from a rock or who knows what else. And this role playing business is starting to get annoying. I love the idea of their investigation and the location, but their methods leave me cold.
Other Articles of Interest: