Ghost Adventures – Reseda House of Evil – S13E04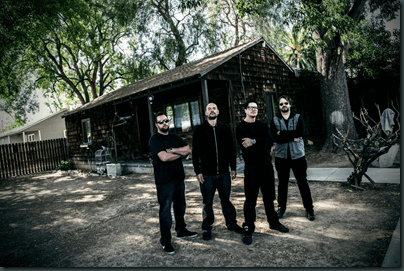 For the next adventure, we're off to Reseda, where the owner makes a bold claim – someone has died in every room of the house, including the previous owner. Zak claims people are getting possessed and sexually abused by a dark, demonic spirit. Again, we've put the paranormal aside and stand firmly in the realm of the demonic. Zak is even convinced this is a life or death situation.
Devon, the current owner of the house, explains the multiple deaths due to drug overdose and suicide. Six people have taken their lives and Devon believes the house feeds on the darkness generated from the drug use.Zak readily agrees. It appears the previous owner, John, was one of the biggest drug dealers in the area.
Several residents claim to have seen a woman in distress, a phantom and a form of dark energy. This entity tries to sexually assault them during the night. One person claims the entity said the house was bad.
Zak brings in Patti Negri, who admits this is the only place she hasn't been able to clear of dark energy. As Patti is discussing the house, Devon claims something is attached to him and won't let go. An energy passed right through him.
As they get more information about the area, we hear of Indian burial grounds from Dr Gerald Fecht, who is writing about ghost of the San Fernando Valley. And because of the large earthquake that rocked the area, Billy checks the geo-magnetic readings.
Oddly, the numbers spike at 94 through 110, then drop down to nearly nothing. Is there a massive pocket of energy around that affects the people who stay there? Is this like a huge EMF reading and fear cage mentality? Are we sure Billy knows how to use that thing?
As the investigation gets underway, we have the familiar situation of Aaron feeling sick and dizzy. But within minutes, things get ugly as they turn on each other. Zak is acting paranoid, Aaron feels sick, Billy is on edge. Zak claims a dark mist and orbs of energy are causing it.
Next, Zak doesn't want to enter a room and taunts Billy to do it. The jibes escalate and Billy lashes out verbally. Zak continually says they are being consumed by evil.
With tensions running high, they take a break and gather themselves. Then it's back to record some responses to questions. They ask if the entity is making people kill themselves and get a response of "thank you." This is followed by the words, "he's here" and "come in here." Zak believes these are referring to an evil spirit.
With all the events going on, Billy has a bad moment and breaks down. Something evil touched him and something bad is attached to Zak. Oddly, Zak is tight behind him, so Billy could have easily mistaken that.
They make their way to the bedroom and get a cold spot on the bed, a spot they think is moving and getting larger. Zak says there is an indentation and it's ice cold. This might be John, the previous owner, still taking up residence in the bedroom.
Zak is firmly convinced the house is driving people mad and they almost lost their sanity while inside. However, let's have a look at a couple things.
Devon says John suffered from paranoid schizophrenic and was on medication. However, John wasn't diligent about taking his medication.
Additionally, if we believe Billy, there are high geo-magnetic readings around the house, which could explain some paranoia and seeing things.
Zak acting rude and bullying people is not a sign of the demonic, he does that all the time. To be blunt, it's another round of dramatic dinner theater they're putting on. Their evidence doesn't capture anything otherworldly or demonic. Quite frankly, they worked themselves into a frenzy and already had it in their minds that demonic forces were out to get them.
The more plausible explanation for previous events is mental illness and drug addiction.
Other Articles of Interest:
4 Responses to Ghost Adventures – Reseda House of Evil – S13E04