Voted #6 in top TEN best Halloween Apps on Appmodo.com
"With 3 difficulty levels to choose from, your sure to spend hours playing this game." – Appmodo.com
Survive a HAUNTED CEMETERY through TEN levels of frightening bats, spiders, zombies & monsters! Discover powerups that will keep you alive. Submit your HIGH SCORE to SCORELOOP and challenge your friends to try and beat you. Fun for Halloween or anytime year round.
Choose from THREE difficulties "Easy", "Medium", "Hard". Advance through this shooting gallery style game and meet up with the final boss monsters on the last level.
Each level is unique looking and the sounds will keep you frightened! Good luck!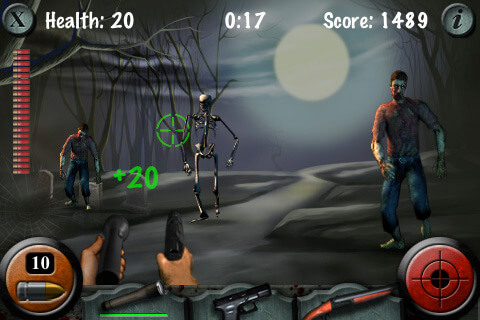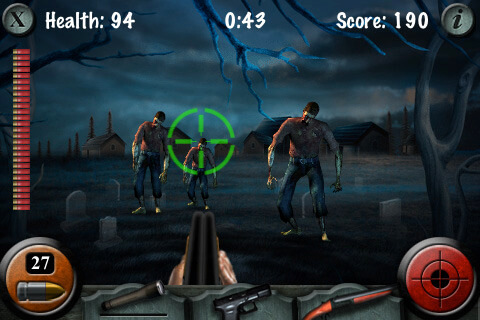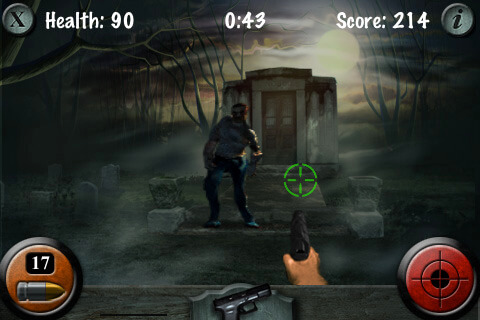 Other Articles of Interest:
What would Halloween be without Pet Sematary? The well known Stephen King novel has landed in the app store.
Your goal? Tap on the undead such as zombie children, dogs, cats, and birds to protect the humans. However, if you accidentally kill the innocent townsfolk, your health is diminished and you lose points.
Each level lasts less than a minute and naturally things get more difficult as the game progresses, with more and more baddies invading the screen at the same time. In-game pickups score you bonus points, replenish your health, and provide temporary weapon upgrades. Your scores can also be posted to Facebook.
Ay $0.99 it's a cheap investment and should keep you entertained while dodging ghosts and zombies. I've bought iDracula and Crack O'Lantern so I will probably add this one to my Trick or Treat bag. I'm a sucker for the $0.99 games!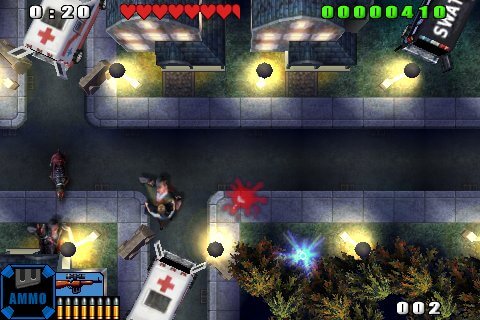 Other Articles of Interest:
You are the hunter. Vampire hunter. Well, not quite. In fact, you are being hunted. Or you're just trying to survive a little more against the horde of Vampires, Werewolves, Witches and Dracula himself.
Can you stand the night? iDracula is an intense survival shooter – the most intense game in the App Store. You begin with a simple gun and slow monsters, but as the time passes, they grow stronger and faster, dropping better weapons. You will also be able to gain "perks", as you earn enough experience.
iDracula Game Features:
– The Most intense game ever! Not for the nervous!
– Amazing graphics, superlative animation
– 8 different weapons – Gun, Rifle, Crossbow, Grenade Launcher, Machine Gun, Blade Ripper, Flamethrower and BFG (yes, it's big).
– Four game modes – Survival, Rush, Super Survival, and Wave Attack
– Perk system.
– Great overall quality at an incredibly low price.
Dracula Lite now available – Beware – gameplay in Lite not available in Full !
iDracula is developed by MoreGames Entertainment and published by Chillingo Ltd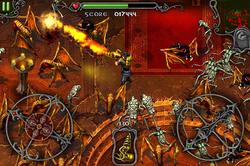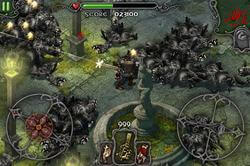 Other Articles of Interest:
We're halfway to Halloween! Looks like a bunch of stuff is going on sale this weekend; they start earlier every year. It will make everything only moderately outrageously overpriced.

If you haven't already gotten your blog decorated, then you need to get a move on! Don't forget we have 17 brand new Halloween themes for WordPress just waiting to be downloaded. And while some sites are giving discounts and putting their themes on sale, ours are free!
Come on, get on it!
Other Articles of Interest: