Halloween Gray Scale – A Halloween WordPress Theme
For this theme I decided to go with a monochrome look. The theme itself is black with some silver highlights. I wouldn't say it's bleak, but it certainly has a Halloween flair to it.

It has some nice textures and plenty of garnish going on inside it. It's a 2 column theme that's WordPress 3.x ready.
Have fun!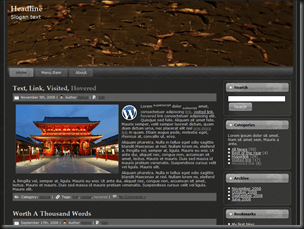 Download Halloween Gray Scale for WordPress:
Other Articles of Interest: