Ghost Stalkers – Wheatlands Plantation – S01E05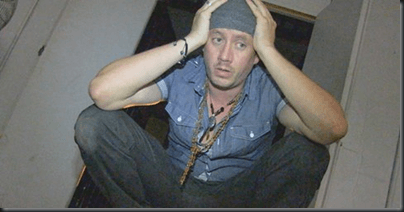 We're off to Tennessee to investigate the Wheatlands Plantation, a rather simple albeit a nice plantation house that hides some rather sordid tales. Before we get to whether or not this place has a portal, let's just deal with some of the facts we do know. Or at least stand a good chance of being true.
The original house, built by Timothy Chandler burned down in 1824 and a new plantation was erected over the ashes. The new house was put together by Jim Chandler, but building a house on top of the ashes or a previous one isn't always a good idea. Many problems would arise for the family and this house is no stranger to death.
First off the have the death of Big Tim, by his son Little Tim. In a drunken stupor the two men quarreled when the property was left to Little Tim. Ugly words were exchanged and Little Tim ended the conversation by beating his father to death with a fireplace poker. To matters worse, we have the story that no amount of washing, scrubbing or sanding can wash away the blood stains where Big Tim died. Once the area was clean, the blood pools would reappear.
Additionally, multiple people died in the upstairs bedroom. Several people who took residence in the room died within a few weeks. Coincidence or toxic mold?
The features of the land itself may hold a key to the paranormal activity. We have a large geode in the basement that is said to feed on and perhaps amplify the energy of the house. Next, we have the Indian burial ground in the back of the property. Yes, an Indian burial ground. It's been awhile since we've had one of these to blame all our problems on. And finally, there is the running water from a nearby creek. The running water feeds all the energy and activity. Or so the unfounded claims go.
Let's also point out the very high RF readings that John gets in the cemetery. He puts down the measure and it continues to climb while he's talking. Seems like high activity like that could make people feel strange and out of sorts. I don't think that's a portal by an means, but you shouldn't just gloss over that sort of reading. This place may be a little on the toxic side for other reasons.
Knowing all of this and already feeling the house has a portal, Chad leads us off with his solo investigation. It should come as no surprise that he's as jumpy as a cat and whips his head around at every little noise. He repeatedly stops his investigation to rewind the recorder to give us the chilling sound of what may be a breath on the digital recorder. But then again the sound is so faint and indistinct is could be anything you want it to be or nothing at all.
At the end of his turn, Chad becomes very emotional when asking about his pet dog that passed away recently. He asks if the dog is still with him and even following him around. While getting no response he starts to break down with sadness at the feeling of loss.
John then heads into the house and while checking out the different rooms asks the amusing question, "you want to talk? You want a drink? You want to fight?" Yeah John, get into it! Oddly, he may have received a response as shortly thereafter he has a painful feeling in his side. When he opens his shirt, it appears someone has been hitting and scratching him. Did Big Tim want to have a throw down? An odd injury, but did it come from the unseen forces? Or is this some sort of bug bite that has been scratched to the point of breaking the skin?
The evidence they collect is pretty meager. Chad has a couple of breaths on his recorder, feels the bedroom was ice cold and John has a slight injury on his side. Unlike the reports, they don't hear chanting, or voices, the geode doesn't manifest any sort of energy, nor do they see apparitions.
Is there a portal in this location? I don't see any evidence to support that, but there is a lot of real energy flowing around there. Is that from power lines or perhaps some sort of natural occurrence? If someone is exposed to this for long periods of time what is the side effect? I don't think we have a portal here, but rather some unusual energy that might make people hallucinate or perhaps even throw them off balance.
Other Articles of Interest: