Ghost Adventures – Ogden Possession – S15E02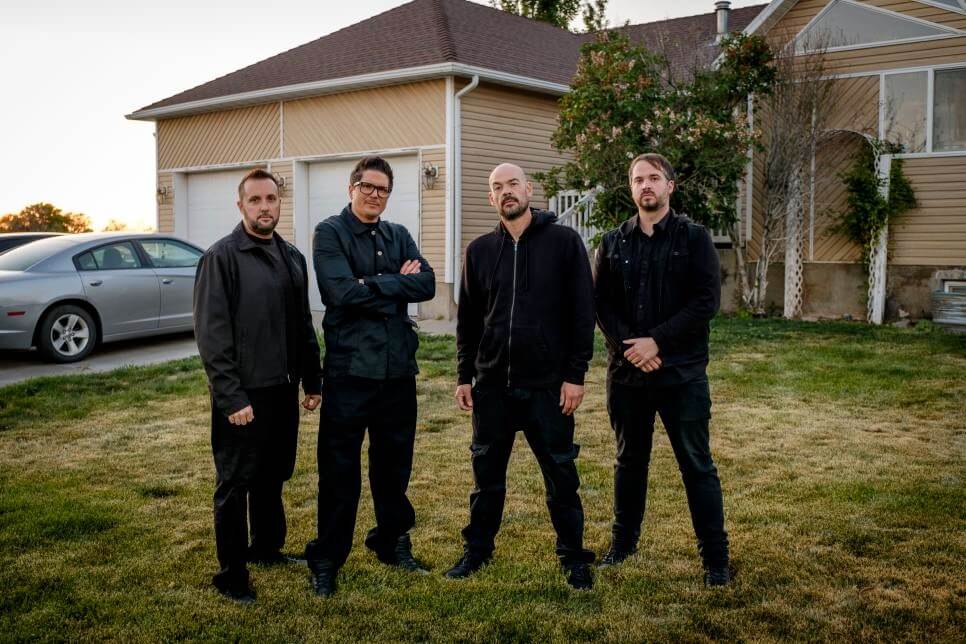 When the episode description reads as, "Zak and the crew travel to Ogden, Utah, to help a family plagued by a demonic figure that appears as a beautiful red-headed girl," you know things are going to get a little usual.
At the start, Zak says a life is on the line and there are jitters about the house being next to a cemetery. What about the other houses?
Jen starts off by explaining that she and her husband David, started experiencing problems a year and a half ago, when they were in the "dark days." There were some marital problem as she explains it. As Jen starts to give some minor details, David comes in and wants to bring the investigation to a close. He doesn't want to talk about "her".
Jessie, the daughter, appears and says to ignore the argument, it's just the entity talking to David and she's pissed. She says her mom has no right to get mad at David, which seems to reveal some animosity.
Right at this point it's clear there are problems, but they have nothing to do with the supernatural or demons.
David finally sits down and talks with Zak about how he feels and what he experiences. He confirms he sees a teenage girl with red hair and she wants him commit suicide. Despite this, David isn't sure he wants the entity to go away as it's become a part of him. David believes the entity is from a girl that died out in the swamp and that she could be his soul mate.
Zak believes this is a demonic entity out to trick him under the guise of a young girl-as they are prone to do. However, Jessie claims she can see the entity for what it is, not the girl facade, but doesn't explain further.
After David admits the entity gives him suicidal thoughts, Jen confirms that her younger daughter and her older daughter have also had thoughts of suicide with the oldest being hospitalized.
We then have the son, Junior, who claims he feels something angry watching him from the closet.
As Zak takes a break from the house, they overhear Jessie, saying "It" can't be driven out and will be with them forever. Thus, Zak turns to Bishop Bryan Ouellette from the Order of Exorcists, who we last saw when Zak mistook demonic residue for plaster spackle. In short order, Bishop Bryan confirms there is something of a Satanic presence trying penetrate David's mind.
To test this theory, Bryan blesses a cup of water. When opportunity presents itself, Zak gets David to drink the water, and as you could see from a mile away, David gags and chokes on it. As Bryan begins his blessing, David becomes angry and hostile. He tenses, contorts, struggles and mumbles.
Zak decides it's a good time to bring out the spirit box. When he asks "What do you want David to do?" he gets the reply "Just hold on." As they walk around, they get "Stop It" from the closet.
They then ask, "Who do you want?" – "Father Bryan"
"What do you want from David?" – "Will you marry me?"
As always, these are garbled and riddled with static. It's just as likely the entity is ordering a pizza or asking for a Bologna sandwich.
But, they are interrupted by Mike, the audio engineer, who says Jen and David see figures on the roof. This prompts Zak to bring out the woefully unreliable SLS camera. But instead of looking at the roof, Zak heads to the bedroom. In the bathroom there is a stick figure crucifying itself in mockery. Or maybe a reflection as they've mistaken before.
All of this brings Bishop Bryan to do another blessing on David and on the house itself. With Zak's help, he places four silver crucifix, one at each corner of the house. At this time, David struggles even more and now Jen is having back pain.
When they try to enter the barn, the door is broken and they have to force their way in, which is due to the entity trying to stop them rather than poor workmanship. Once inside, Bryan says he feels something, which looks like a bat or bird. That makes sense in a barn, rather than a paranormal orb.
In the house, David stumbles in the kitchen looking for a glass to break or a knife to grab. Pandemonium ensues as the power goes off. In the dark, something gets knocked over, which Zak says is a bottle that flew off the shelf.
Feeling they have the entity on the ropes, Bryan moves in to give David some holy water. This sends David into spiral, and stops him breathing. But, no need for an ambulance, just a few slaps to the face and everything is fine.
Bishop Bryan says they have broken the bond between David and the entity and as a final act, they head out to the cemetery to offer a blessing.
Rather than blaming supernatural or demonic forces, David should seek advice and guidance from medical and psychological professionals in regards to the guilt and shame he feels over the marital problems that manifested this "bogeyman".
Other Articles of Interest: