DivX (Digital Video Express) codec is one of the most popular video format used to rip and transcode Video DVD or Video CD to local file as it's able to compress lengthy video clips into relatively small sizes while maintaining high visual quality. To playback a video encoded in DivX format, a freely available and downloadeble DivX codec is available from divx.com to play back and allow watching of DivX video, with also supports H.264 (.mkv) HD video playback.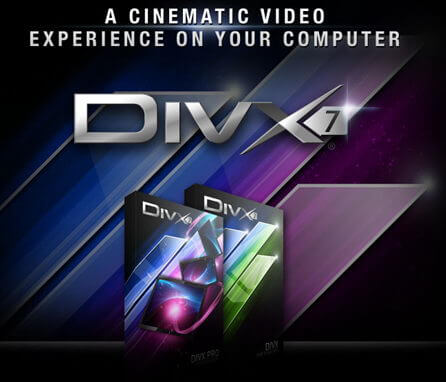 For video content makers and generators who want to convert existing video media and create DivX video in .divx, .avi or .mkv files, DivX Pro is required. DivX Pro is able to encode and create full HD H.264 video with high-quality AAC audio, and includes DivX Plus HD encode profile and advanced encode settings.
DivX Pro typically costs $19.99 to purchase a single license, which also comes with full version of DivX Converter and DivX Pro Codec including DirectShow filters for H.264 decoder, AAC decoder and MKV splitter. For a limited time, thanks to promotion with Computeractive magazine, the full commercial version of DivX Pro 7 is available for download for free by everybody.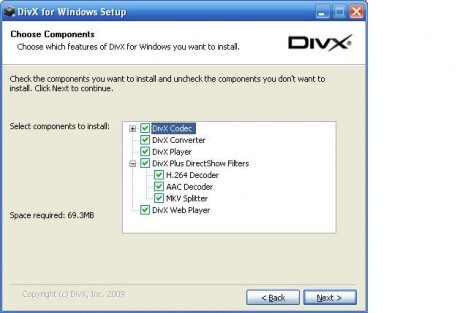 To grab the free full version DivX Pro 7, just head to the following URL, and click on the Download Now button to download DivXInstaller.exe (direct HTTP link: http://www.vnudownloads.co.uk/DivXInstaller.exe).
http://www.computeractive.co.uk/divx/
Run the setup installer of DivX Pro 7 to install the software. Only email address is required during installation for automatic registration of the product, and no serial number, registration code, or product key is required.
The free download offer expires on 3 October 2009.
Other Articles of Interest:
Features:
Haunting background music to put you in the Halloween mood.
Create your own "virtual pumpkin" by moving 30 unique facial pieces onto the pumpkin. Tap a piece to select it and then use pinch and rotate gestures to change the size and orientation of a piece. Tap on it again to deselected it. Shake to erase and shake again to unerase. You might see a witch or two fly across your screen!
Try "Lights Out" mode to see your pumpkin creation glow in the dark.
You can choose which pumpkin pieces appear from the "Choose Pumpkin Faces" screen. Optionally select "Auto Hide Buttons" to have the pumpkin screen's buttons and countdown to Halloween fade out of the way in a few seconds. Bring them back with a tap where they used to be.
Save, load, replace and delete up to 9 different Halloween pumpkin creations with all the pieces so you can work on different versions at different times by pressing the up arrow icon.
Tap the camera icon and save a picture of your Halloween pumpkin to your photo album's camera roll (removes extra pieces and buttons) or send an email of your pumpkin creation directly from within the program (3.0+ devices only).
Play a Halloween-themed game of hangman with over 150 spooky words displayed at random. Reset the word list back to the beginning at any time. See your percentage score and how many words you have attempted.
Have fun with a haunted game of the Tower of Hanoi with 10 levels including the display of the number of moves and the time elapsed.
Tilt your device in one of eight directions when the pumpkin screen is displayed to produce a different scary sound depending on the angle of your device.
See the number of days count down until your favorite holiday – Halloween.
Customize your settings by separately turning on/off various sounds and functionality.
Halloween Experience Updated for the iPhone and iPod Touch
Other Articles of Interest:
Seriously, how can you say no?
The goal of the game is to defend your wall from an onslaught from zombies, wolf men, vampires, and frankenstein monsters.
MonsterKill in the App Store ($0.99)
Other Articles of Interest:
Here is an amazing deal. If you have an iPhone or iPod Touch you can go to the App Store and get 50 classic novels for $0.99. And in this collection are stories such as Dracula, Frankenstein, The Invisible Man, Dr Jekyll and Mr Hyde,  Man in the Iron Mask, Tell Tale Heart and Legend of Sleepy, plus dozens of others. All I have to say is, Wow! I just downloaded a copy and it's a stalwart 75MB in size. Plus, this is from KiwiTech which allows you to turn the pages which I prefer. And in addition, they keep adding stories to this collection so there's a good chance you'll get even more classics for that $1. I'm sold!
I posted the free versions of the stories the other day, so there is no reason not to have a copy. But I am just floored at 50 classic stories for only a $1, that is just wonderful.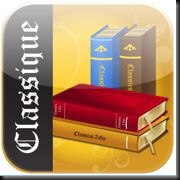 Other Articles of Interest: