Pumpkin Carving Genius!
Ok, to use the term pumpkin carving is a gross understatement. This is pumpkin sculpting. These are from Ray Villafane, an artist who has found his way to using the pumpkin as a canvas. There is no doubt that his work goes way beyond simple templates and tea lights.
Have a look at these beauties, they are indeed works of art.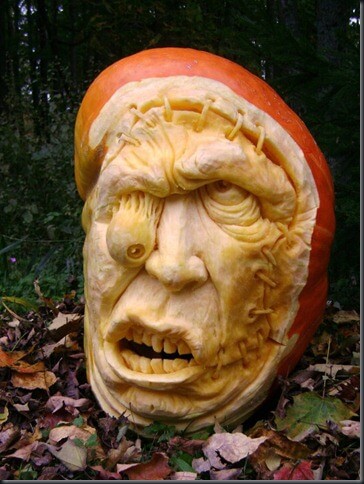 You can see more of his work on his Facebook page:
And you check out the tutorial so you can give it a try yourself:
Great gourds! A whole new level of pumpkin carving
Other Articles of Interest: