It's been raining almost the entire day, but there was a break in the weather so my son and sprung into action and torched our first victim of the year! I bought a pretty heft 28 pound pumpkin when at the grocery store earlier in the day and was just itching to use him. We went with Asylum Joker, gutting and carving him as quickly as we could. We were racing against the clock and the giddiness was almost overwhelming (read sickening or perhaps even pathetic). But we diligently carved and scraped and brought to bear the first victim of the year. I have to say he looked pretty good.
Since it was a special occasion I loaded him up with two rolls of TP just so he would have plenty of firepower and could fend off the rain. I may placed a touch more accelerant into the pumpkin just for good measure.
He went off like a shot! He burst into action and almost instantly he was a flaming inferno! He lasted a good 45 minutes from start to finish and I got some great shots. I even played around with taking pictures of just the flames which look almost liquid.
Just as the flames started to die down the rain started. We had planned ahead and were standing under a large umbrella, but it was time to make a dash and get everything back inside.
Here is the Joker in all his flaming glory. Click the image or the link below to see the full gallery of images.
Click here for full Flaming Pumpkin Gallery
It was a damn good test and make no mistake, next weekend another one will become a flaming sacrifice.
Other Articles of Interest:
My plans for lighting pumpkins tonight aren't going so well. It's been raining all morning and should continue through this evening. It's not like the rain would put the flame out, but standing around in it isn't my idea of fun. Plus you really can't take good pictures that way. But fear not I have the pumpkins and TP at the ready should conditions change.

Other Articles of Interest:
DivX (Digital Video Express) codec is one of the most popular video format used to rip and transcode Video DVD or Video CD to local file as it's able to compress lengthy video clips into relatively small sizes while maintaining high visual quality. To playback a video encoded in DivX format, a freely available and downloadeble DivX codec is available from divx.com to play back and allow watching of DivX video, with also supports H.264 (.mkv) HD video playback.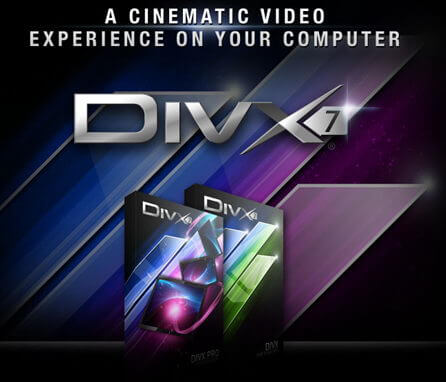 For video content makers and generators who want to convert existing video media and create DivX video in .divx, .avi or .mkv files, DivX Pro is required. DivX Pro is able to encode and create full HD H.264 video with high-quality AAC audio, and includes DivX Plus HD encode profile and advanced encode settings.
DivX Pro typically costs $19.99 to purchase a single license, which also comes with full version of DivX Converter and DivX Pro Codec including DirectShow filters for H.264 decoder, AAC decoder and MKV splitter. For a limited time, thanks to promotion with Computeractive magazine, the full commercial version of DivX Pro 7 is available for download for free by everybody.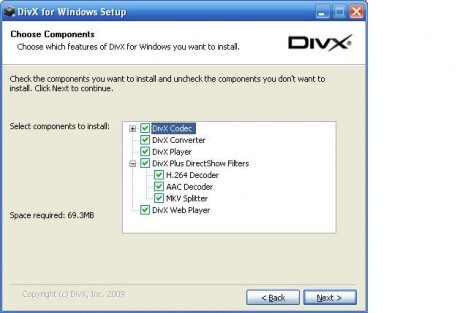 To grab the free full version DivX Pro 7, just head to the following URL, and click on the Download Now button to download DivXInstaller.exe (direct HTTP link: http://www.vnudownloads.co.uk/DivXInstaller.exe).
http://www.computeractive.co.uk/divx/
Run the setup installer of DivX Pro 7 to install the software. Only email address is required during installation for automatic registration of the product, and no serial number, registration code, or product key is required.
The free download offer expires on 3 October 2009.
Other Articles of Interest:
Halloween is a year round thing for me, but I am now officially full steam ahead with my preparations. I've renewed my subscription to ZombiePumpkins so I will have all new pumpkin patterns to carve (and some of the best ones out there I'm pretty sure of that). I've also just received my new ZP t-shirts and hoodie! Not only will I have new templates to work from, but I will look HAWT while doing it! Trust me, you will feel envy!
Additionally, my copies of Tom Nardone's books have just arrived on the doorstep so I have all new sources of inspiration. Because of my keen interest in meat and meat products, his meat corpse is of particular interest to me. Not sure I can afford to put on such a fancy spread, but the idea brings of a tear of joy and envy to my eye. Perhaps one day when I am a rich and famous Internet celebrity I'll invite you all over for entrails.
Moving on! I also spied that my neighbors have fresh pumpkins on their porch so that pretty much seals the deal that I will be lighting up a few of these bad boys this weekend. The first pumpkin of the year is always the most special so I will need to come up with something quite grand to start the countdown to Halloween off right. I've got a whole slew of ideas I want to try out. Without giving away too much just yet, let's just say it should be quite fiery and perhaps even a little explosive. And there might even be some video too, so stay tuned for that!
If you have something special in the way of pumpkin patterns or lighting up these little orange devils, don't keep it all locked up inside, speak up, I'd love to see what kind of trickery you get up to!
Other Articles of Interest: