Old and weathered headstones with names that have long since disappeared. Does anyone still visit this site?
You can't have Halloween without an old cemetery. So of course here's one for you. A 2-column grey theme with red sidebar that is compatible with WordPress 2.8.4 and is widget ready. This is a really usable theme with cool graphics. You should have a lot of fun decorating your site with this theme.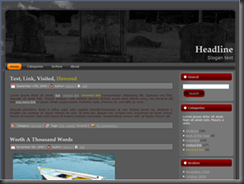 Other Articles of Interest:
Some scary faces that should look familiar and instill fear for their terrible deeds. They appear in your dreams and perhaps, they even lurk under the bed.
We continue our Halloween themes with this dark theme with blood red sidebar and a header featuring many movie creatures. It's an easy to use theme and should set the mood for Halloween. As always it's compatible with WordPress 2.8.4 and widget ready. Personally, I like the puke green font color in the main body. You should have a good time with this one.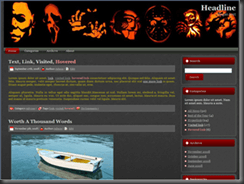 Download Blood Red Halloween Theme
Other Articles of Interest:
Fight zombies in the dark!
+-+-+-+-+-+-+-+-+-+-+-+-+-+-+-+-+-+-+-
"A terribly addictive game with enormous replay value."
— Game Vortex
Kids Vs. Zombies is a very addictive game.
— appVersity.com
Unique concept with great execution and challenging game play. – Gamedroid.net
"One heck of a good zombie game that we can recommend to every shoot-em-up lover" — Slide To Play
+-+-+-+-+-+-+-+-+-+-+-+-+-+-+-+-+-+-+-
You control 3 kids attempting to survive an army of undead monsters. To defend your fort, you must effectively use their unique abilities:
– Dexter: demolitions expert
– Scarlett: long-range sniper
– Marcus: close combat specialist
Every level begins as dusk fades to the pitch black of night, making it difficult to know where the attackers will come from next! Survive the night and you will be rewarded with a trip to the Hardware Store to upgrade your weapons and defenses, in preparation for the next assault.
Each night offers more challenges, zombies and surprises. Survive as long as you can!
Features:

– 45+ Levels
– 3 characters with unique abilities – use them together to survive
– Over 10 different zombie types
– Boss fights!
– 3D Gameplay – Tilt your iPhone/iPod to adjust the view
– Store containing 12 unique items to upgrade
– 4 difficulty levels — "Nightmare" will have you begging for mercy!
– Auto-save anywhere for easy on-the-go gaming
****************************************
NEW!! Update 1.1 contains these improvements:
– 5 more nights to survive!
– Settings page allowing tilt, vibration, and aiming customization
– Sound effect improvements
****************************************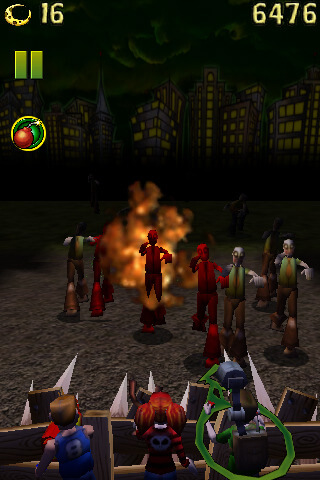 Other Articles of Interest:
So many to choose from where do you begin? Here we have lots of pumpkins just waiting to fulfill their ultimate Halloween destiny. Will they become a pie? Perhaps they'll get face paint? Or will they sit on the porch and keep a watchful eye on your tricky neighbors? This orange highlighted theme will surely dress up your blog. Nothing too dramatic, just a nice look with fun pumpkins and plenty of space to write in.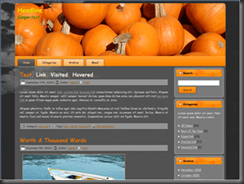 Click here to download a lot of pumpkins:
Other Articles of Interest: