I've been curious about these apps and have been waiting for an objective review about how they work and how informative they really are. Courtney over at Haunt Jaunts has complete a review of the Wicked Walks New Orleans Ghost Tour App. It's definitely worth a read to see if it will assist you in your ghostly tours. I'm especially curious about the Savannah and Charleston apps since I live reasonably close to both those locations.
From the sound of things these apps are definitely worth a look and the price has dropped which is another bit of good news. Even though I haven't seen of them yet my complaint would be that they aren't optimized for the iPad. Perhaps the iPod Touch or iPhone is more convenient when actually out and about but it seems with all that real estate the iPad would provide a real immersive experience.
But, click here to read Courtney's review and then check out the list of the Wicked Walks applications
Other Articles of Interest: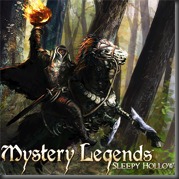 If you're looking for a fun game to play with the kids this Halloween, or you like Hidden Object Games with excellent graphics and atmosphere, I suggest Mystery Legends: Sleepy Hollow. As you might have guessed it's based on the Legend of Sleepy Hollow and features lots of creepy locations and plenty of fun background sounds.
The premise:
All small towns have their secrets and stories, but none such as Sleepy Hollow, whose legends are most grim and gory. By day a quaint village full of sunshine and banter, by night a place haunted by hoof beats and spectral laughter. Explore Sleepy Hollow as never before, searching for clues into the ancient legend. But beware; each night the Horseman rides, he takes another victim. Unravel the mystery before it's too late…
I played this game last year and had a blast with it. The graphics are fantastic and you'll spend hours looking for everything that's tucked away. And not only can you play it on the PC, you can take it anywhere on the iPad. Both games are $4.99 right now and for the many hours of gameplay you'll get it's a real bargain.
To get the PC version, head over to Big Fish Games and download it. And if you act quickly, all games are $4.99 if you use the coupon code: " Spooky ".
If you want the iPad version head over to the App Store. I haven't played the iPad version but the screenshots look almost exactly the same as the PC version. And with the bigger screen, I bet it plays the same as well.
Mystery Legends: Sleepy Hollow for PC
Mystery Legends: Sleepy Hollow for iPad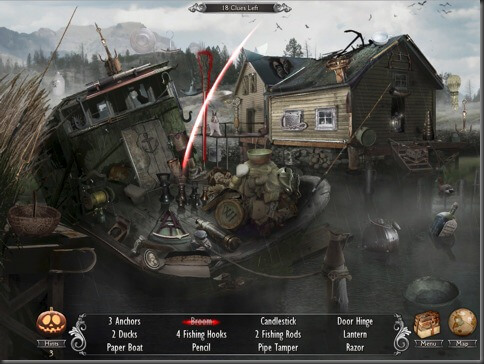 Other Articles of Interest:
If you've been holding out, now is the time to buy. This is the first and perhaps only time that Plants vs. Zombies has been on sale. Both the iPhone version and the iPad HD version have dropped in price just in time for Halloween. I've hardly seen a negative review of this game so I guess now is the time for me to grab a copy.
And while I'm shopping around I might have to look into this Angry Birds Halloween edition. Can you believe this game has sold over a million copies in just under a week? I'm not normally one to just jump on a bandwagon, but considering the sheer enormity of sales there must be something to this game. Besides, it has pumpkins in it!
Speaking of pumpkins, if you like "Pipe Mania" style games you might want to check out Gas Tycoon 2 which now includes a new Halloween pack complete with pumpkins, creepy music, and all sorts of fun Halloween sounds. If you like puzzles this is a fun but deceptively simple game to play.
So much fun to be had at Halloween!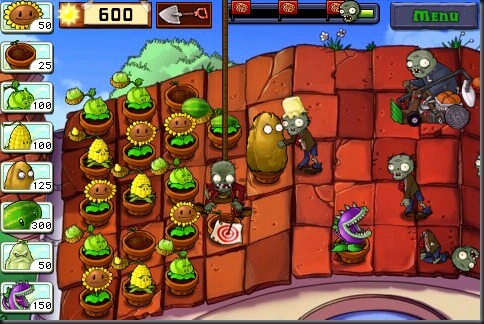 Other Articles of Interest:
I like dark themes for Halloween. I also like themes that have red in them. So I put them together and got this beauty! A nice dark theme with a deep red for the menu and sidebar. I also decided to make this a 3 column theme so there is plenty for text in the body and link or widgets on the side.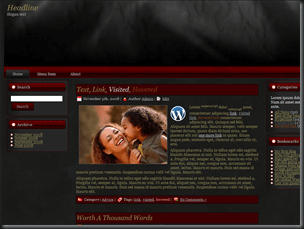 Download Halloween Gothic Red for WordPress:
Other Articles of Interest: