Here's another newly minted Halloween theme for WordPress. This one is straightforward with a main body color of black with gray for the sidebar. It's simple and easy to read but gives that slightly foreboding sense to it. It also features another one of my pumpkin pictures for the header, this time a close-up of the skin as it's burning away in the night. I think it gives it a nice eerie glow.
This theme is compatible with WordPress 3.x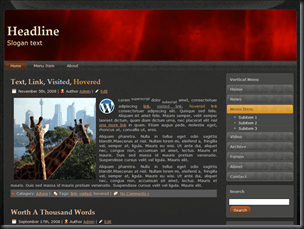 Download Simple Black for WordPress:
Other Articles of Interest:
Here is another from the artrojasdesign collection, a brown theme, tinged with orange for the sidebar and a cracked and peeled header. The header is actually a picture from inside one of my charred pumpkins which I think gives this theme a nice look.
Again, this is a two column theme that is compatible with WordPress 3.x. It has a slightly dark and offbeat look which should work very nicely for Halloween. Give it a try and tell me what you think.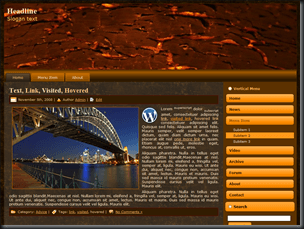 Download Crumpled Brown for WordPress:
Other Articles of Interest:
It's that time of year again, so it's time to make some new WordPress themes for this Halloween. Here is another batch of themes to help decorate your blog. Here we have a theme in dark, rich red, trimmed with black. You should be able to do a lot of fun things with this one.
It's a two panel theme that is WordPress 3.x compatible.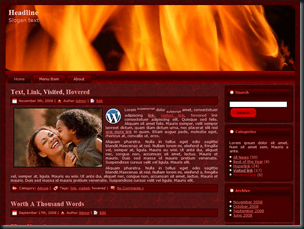 Download Blood Red for WordPress:
Other Articles of Interest:
What a strange coincidence…

Rolling Hills Asylum, 11001 Bethany Center Rd., will offer hour-long tours of the historical building which has been not only an asylum, but an orphanage and nursing home as well as the Genesee County Poor House in its former incarnations. Thousands of people have died on the property, which is reported to be the most haunted location in Western New York.
The building has been featured on shows such as the Sy-Fy Channel's "Ghost Hunters" and, most recently Travel Channel's "Ghost Adventures."
Rolling Hills comes alive for haunted tours, paranormal conference
Other Articles of Interest: