Who can resist Zombies?
And who can resist a good game for 99 cents?
And here they are together! I remember hearing about this game several months ago and thought it looked pretty good. Well, they've finally got it in the app store and my copy is already downloaded. Looks like there is plenty of action and gore to go around, and losing a few people to the zombie horde might be part of the overall strategy.
Check out these screen shots and a trailer for what it looks like. Plus, there is a review from Touch Arcade and they seem very pleased with the game.
I'm in the spirit for zombie fun, who's with me?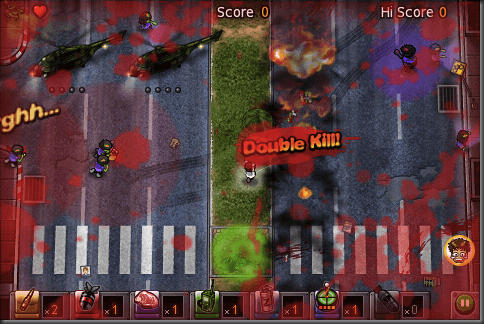 Look at the carnage!!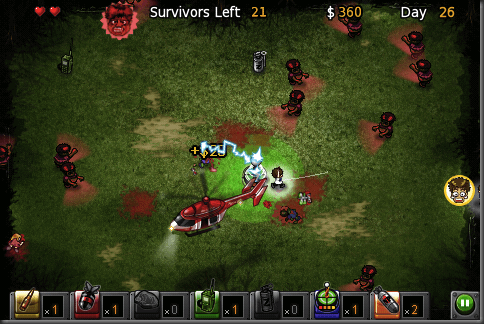 Other Articles of Interest:
I'm starting really early this year. My computer already has its Halloween costume and is sporting the Rest In Peace 2007 Windowsblind theme. It's the same them I was using in October of last year, but I just couldn't wait any longer. Funny thing is, it works perfectly under Windows 7. If you're already looking to dress up your desktop this will take care of it in one click. Check out the picture below to see what the full theme looks like and check out this article to get some more ideas on how you can change the way Windows look. Personally, I think it should ship this way.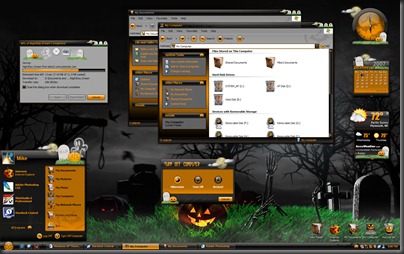 Halloween Desktops by Stardock
And don't forget, they have plenty of desktop wallpapers, icons and mouse cursors that you can change around as well. The MyColors theme costs a few bucks, but there's plenty of free stuff to be had as well.
Other Articles of Interest: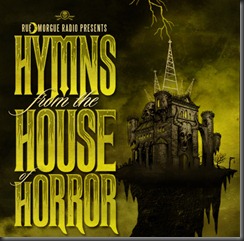 In honour of Rue Morgue's 100th issue, it gives us great pleasure to gift you, Dear Music Lovin' Reader and Web Fiend, this free, downloadable compilation album we've sacrilegiously christened Rue Morgue Radio Presents…Hymns from the House of Horror! Thousands of horror bands have graced the pages and airwaves that emanate from this unholy place over the course of thirteen years, more than 300 radio shows and 100 magazines. We put our misshapen heads together and enticed a handful of the many artists we believe best encapsulate Rue Morgue into giving us exclusive mixes, previously unreleased tracks, obscure rarities and classic cuts for this morbid mixtape, hosted by Rue Morgue Radio's proprietor of perpetual darkness, Tomb Dragomir.
It's a free download, nearly 150mb, so grab your copy while it's still available.
Rue Morgue Radio Presents…Hymns from the House of Horror!
Other Articles of Interest:
Now you really have to wonder about those "Phantom Smells" …
Steve lets one rip on Live television. Tango tries to keep it together. Would this be considered provoking the spirits?
Other Articles of Interest: