Courtney Mroch of Haunt Jaunts happened to get the opportunity to interview Kris Williams of the Ghost Hunters and came away with some pretty interesting commentary. Kris shares some of her thoughts about the Waverly Hills Sanatorium, how she deals with life on the road and what may lie beyond her life with the Ghost Hunters team. It gives a small glimpse to what it's like to be part of the show and you may be surprised by some of Kris' answers. It's a very interesting read.
Thanks to Courtney for the full post and I have to say, I'm a little green with envy.
Haunt Jaunts Interview with Kris Williams of Ghost Hunters
Other Articles of Interest: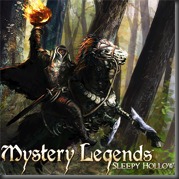 If you're looking for a fun game to play with the kids this Halloween, or you like Hidden Object Games with excellent graphics and atmosphere, I suggest Mystery Legends: Sleepy Hollow. As you might have guessed it's based on the Legend of Sleepy Hollow and features lots of creepy locations and plenty of fun background sounds.
The premise:
All small towns have their secrets and stories, but none such as Sleepy Hollow, whose legends are most grim and gory. By day a quaint village full of sunshine and banter, by night a place haunted by hoof beats and spectral laughter. Explore Sleepy Hollow as never before, searching for clues into the ancient legend. But beware; each night the Horseman rides, he takes another victim. Unravel the mystery before it's too late…
I played this game last year and had a blast with it. The graphics are fantastic and you'll spend hours looking for everything that's tucked away. And not only can you play it on the PC, you can take it anywhere on the iPad. Both games are $4.99 right now and for the many hours of gameplay you'll get it's a real bargain.
To get the PC version, head over to Big Fish Games and download it. And if you act quickly, all games are $4.99 if you use the coupon code: " Spooky ".
If you want the iPad version head over to the App Store. I haven't played the iPad version but the screenshots look almost exactly the same as the PC version. And with the bigger screen, I bet it plays the same as well.
Mystery Legends: Sleepy Hollow for PC
Mystery Legends: Sleepy Hollow for iPad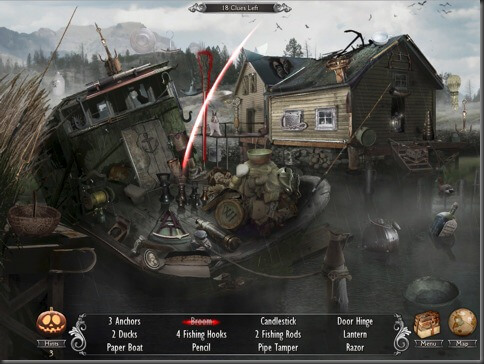 Other Articles of Interest:
If you've been holding out, now is the time to buy. This is the first and perhaps only time that Plants vs. Zombies has been on sale. Both the iPhone version and the iPad HD version have dropped in price just in time for Halloween. I've hardly seen a negative review of this game so I guess now is the time for me to grab a copy.
And while I'm shopping around I might have to look into this Angry Birds Halloween edition. Can you believe this game has sold over a million copies in just under a week? I'm not normally one to just jump on a bandwagon, but considering the sheer enormity of sales there must be something to this game. Besides, it has pumpkins in it!
Speaking of pumpkins, if you like "Pipe Mania" style games you might want to check out Gas Tycoon 2 which now includes a new Halloween pack complete with pumpkins, creepy music, and all sorts of fun Halloween sounds. If you like puzzles this is a fun but deceptively simple game to play.
So much fun to be had at Halloween!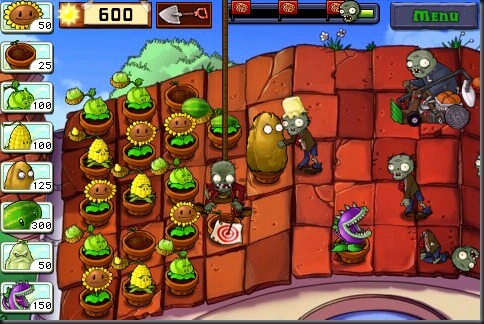 Other Articles of Interest:
This is also an episode that really didn't make much sense. An owner claim his hair salon is being haunted by a spirit, however, there are no previous actions on the property that would warrant such a haunting. They make the leap and try to draw a link that a train wreck which resulted in the death of two people is linked to the salon. The two have nothing in common with each other, but that's the connection they're making.
Their investigation is rather uneventful except for the fact that they discover there are mice in the basement of the salon. As Michelle says, if there's one mouse, there's many. That would explain any noises they hear in the place, but there is also the claim of seeing a young boy with black eyes who plays on the stairs. There is no reasoning for a boy spirit to be at the salon and as they do their investigation they get no signs of any activity except for a few animals. The story behind that figure will probably remain a mystery.
Reaching at straws they start to ask the residence if they've had experiences near the train tracks where the accident took place. Ryan then makes the assertion that the further away you get from the train station the less the activity. Since the salon is somewhat close to it they conjecture that this is causing the supposed activity (which they didn't actually experience or capture). Energy runs in lines across the earth so it's using the train tracks to get to the salon. This theory is just baffling! Since they really have nothing else to offer they go with the idea of Feng Shui to keep out the bad energy.
It all seems pretty farfetched. They can't find any evidence to support the claims so they just make up a remedy. I guess this really does show the power of suggestion. You can make yourself believe something is happening and you can put up faux remedies to make it go away.
Maybe a haunted salon does better business than just a regular salon.
Of course the final scene of all of them sitting in the salon chairs was priceless! That was the best part of the whole episode!
Other Articles of Interest: