Unlike the first Conjuring movie, I waited for this one to come to video before giving it a look. After seeing both The Conjuring and Annabelle, I didn't feel this would be worth the cost of admission.
We catch up with Ed and Lorraine Warren as they investigate the supposedly true events surrounding the Enfield haunting. We start off with references to the Amityville haunting, but quickly leave that storyline behind which was disappointing to be sure. But then again, maybe it wasn't as we start to get fed the line that Lorraine has some divine powers.
We then have the Warrens being asked to visit the Hodgson's in England to see if their claims of the paranormal are real. The children are being tormented by some sort of spirit. Toys are able to start and move on their own. Beds shake and growls come out of the darkness. Things escalate to the point of possible possession as Janet is able to speak in a voice not her own and tell of events she shouldn't know. And mildly overshadowing all the events is the vision and dread Lorraine fears that her husband is about to meet with his death. She has several visions showing his demise which puts her in a place where she can't act upon the haunting.
Overall, this Conjuring has a dark and foreboding feel, which is good. I think the best part involves the mysterious figure of the nun. This is loosely linked to the events at Amityville and may be a demonic figure. There are several scenes with this shadowy creature skulking around and an especially good one where the shadow links up with the nightmarish figure Ed has painted and pursues Lorraine.
The movie builds slowly, with a series of unexplained events that ultimately catch the attention of the Warrens. At first, they are brought in as observes, with other investigators and reporters bringing attention to the haunting. As we move forward, the question keeps getting asked, is this a hoax or is there something demonic going on? We get a lot of questionable evidence that leans more toward a hoax. But then it shifts and we move back toward a real haunting and possession once Ed and Lorraine give the case more of their attention. I found that to be an interesting stance.
The other aspect to the movie is the real case that inspired it. There was indeed an investigation in London involving this family. And the children claim all sorts of events took place and they sought help to control them. Interestingly, when you being to research the "haunting" it begins to closely mirror the events of Amityville, up to and including being declared a hoax by a large contingent.
You will also find that Ed and Lorraine weren't that involved in the events and may have in fact been asked to keep their distance based on their reputation from Amityville. By many accounts, Ed and Lorraine injected themselves into the investigation with some declarations that Enfield could make money just like Amityville did.
When looking further into the actual story, it's easy to believe it was a hoax. The photo evidence of children being thrown around looks like kids jumping on the bed, things only appeared when people's backs were turned and the girls were found to be faking some of the time. They claim this was merely to test those investigating them, but it doesn't comes across like that and feels pretty dubious.
The Conjuring 2 was rather fun to watch, with Patrick Wilson and Vera Farmiga doing a fine job of playing the Warrens. There were plenty of good scenes as the story unfolds. And you don't have to worry about foul language or nudity like many other movies of this style.
However, as you follow along, it's hard to tell if the movie is trying to show the Enfield haunting was real or if they agree it was a hoax. There is an interesting line early on in the movie where Ed is on a talk show where it's claimed the evidence was faked. He says those claims were never "proven". Interesting choice of words.
Other Articles of Interest: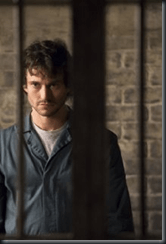 The new season of Hannibal starts off with a bang, or rather a massive take down brawl between the lead characters. Not to give anything away, but we see Hannibal and Jack locked in mortal combat with dozens of blows being landed and some near misses with the cutlery. It ends with what looks like a fatal wound, but we immediately jump to 12 weeks earlier and get on with the story where we left off with Will incarcerated and suspected of killing multiple women. Of course, this leaves us wondering, was this a real fight sequence or was this some sort of dream sequence from Will? As we quickly learn, Will suspects Hannibal is behind all the crimes and set him up. He recalls Hannibal doing things to him, but can't swear any of it's real. In fact, he doubts anything is real anymore. Has Hannibal manipulated him or is that what he wants to believe?
While Will is trying to sort out his issues we're also on the trail of a new serial killer that's taking victims and preserving their bodies with some sort of shellac. Their bodies are discovered at the dam of a river and since Will is behind bars Hannibal steps in to help with the investigation. Through the sophisticated suit he's able to think like a serial killer and offers his own insight. Little do they suspect.
We also see some tensions between Hannibal and his own therapist Dr. Maurier. There's an usual past between these two and a lot more than meets the eye. The way things come out, Maurier is aware of Hannibal's tendencies and at one point may have even been the victim of his wrath.
Will is determined to prove Hannibal isn't what he appears but obviously he's working against the clock. The FBI is about to wash their hands of the whole affair and let the prison system have Will. But he won't be the only one going down. Jack and Alana will face a stern ass kicking since they left Will work out in the field knowing he was unstable.
I have to say it's a damn good start to the new season. We have a ton of information thrown at us and plenty of details to make us wonder how it's all going to turn out. The fight scene at the beginning really makes you wonder how we're going to get there and of course was it all real? We should have a very entertaining, dark and suspenseful season on our hands.
Other Articles of Interest: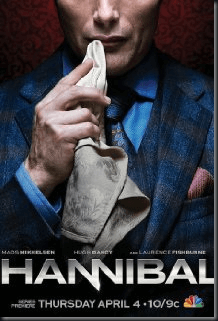 That wacky trickster of misdirection and fine cuisine, Hannibal will be back for a second season on February 28th. It's been a while since last we saw Hannibal and I was worried we wouldn't get to see more of his adventures. The audience is a fickle mistress and I felt like Hannibal didn't pull in the audience like it should have. It's a show that builds slowly, which is fine me, I like all the backstory, but I don't feel others are so patient. My fears are put to rest and a new season is right around the corner.
When we left Hannibal, he'd been busy building quite the frame up job on Will. So much so, it left him behind bars and within an inch of his mind. Hiding his medical from him and doctoring the x-rays, Hannibal has spun Will right around. All the evidence in multiple murders point right at him and since he keeps blacking out and ending up in strange places in a compromising positions, it's hard to defend himself.
So what treachery lies ahead for Season 3? Will Hannibal work to set Will free Is there someone else on his list to frame? And what new recipes does he plan to create?
Other Articles of Interest: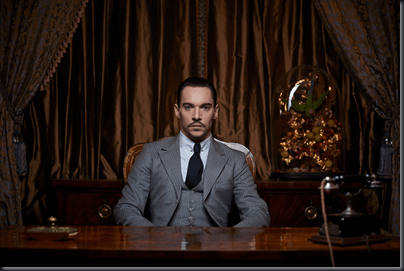 I'm sure it goes without saying that I'm a fan of Dracula. The real Dracula. None of this teen vampire drama or the other sad ripoffs that keep getting made. That being said I was quite leery of this new Dracula that NBC has brought to the small screen. I've actually waited for a few shows to air so I can get a feel for the overall story.
So far, it's not too bad at all. It's an interesting take on the story. We still have all the major players such as Dracula aka Alex Grayson, Harker, Mina, Renfield and Van Helsing, but their roles and relationships have taken an interesting turn.
We now see that Van Helsing and Dracula are actually working together. In fact, it's Van Helsing who raises Dracula. Renfield is Dracula's protector and confidant. And Dracula is a New World business man seeking wealth and power in the beginning of the Industrial Revolution.
The setting is 1890s England. In fact, the Ripper murders are mentioned as a cover up for vampire killings. With Dracula working as an up and coming Industrialist we see some very interesting twist, turns and backstabbing. Interestingly, the main goal is to put the Oil Men out of business. Dracula uses leverage and perhaps a dash of blackmail to put himself into a position of power and influence wherein he can buyout his competition. This makes for some interesting and unusual powerplays. It also gives us plenty to watch and builds the list of enemies that are out to get Dracula.
But there is still another force at work. The Order of the Dragon, vampire hunters are working to find this new undead and put an end to him. Of course, there are more vampires roaming around so there is plenty to keep everyone busy.
I'm actually glad they didn't bring Dracula into modern times. The story is much more suited for a less hectic and less Twitter oriented society. I also like the new roles the characters have been put into. We get to explore some interesting dynamics this way. The new Renfield is quite the protector and very level headed about his master's business.
Really the only thing I'm not too keen on are the fight sequences. They are too much like Underworld and don't with the rest of the tone of the story. They're too flashy and the Matrix style moves feel very out of place to me. They're infrequent, but are noticeably jarring to me.
But overall, I like this series. There is a lot of story to develop and plenty of outside forces to reckon with. This means there are lots of plot lines so it shouldn't get tedious with the same thing over and over again. Plenty of companies need to be taken over so it's not just about looting bodies. The first 4 episodes have me looking forward to when the next one comes out.
As an aside, Dracula sort of looks like Nick Groff and sounds like Christian Slater…
Other Articles of Interest: