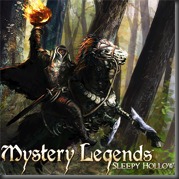 If you're looking for a fun game to play with the kids this Halloween, or you like Hidden Object Games with excellent graphics and atmosphere, I suggest Mystery Legends: Sleepy Hollow. As you might have guessed it's based on the Legend of Sleepy Hollow and features lots of creepy locations and plenty of fun background sounds.
The premise:
All small towns have their secrets and stories, but none such as Sleepy Hollow, whose legends are most grim and gory. By day a quaint village full of sunshine and banter, by night a place haunted by hoof beats and spectral laughter. Explore Sleepy Hollow as never before, searching for clues into the ancient legend. But beware; each night the Horseman rides, he takes another victim. Unravel the mystery before it's too late…
I played this game last year and had a blast with it. The graphics are fantastic and you'll spend hours looking for everything that's tucked away. And not only can you play it on the PC, you can take it anywhere on the iPad. Both games are $4.99 right now and for the many hours of gameplay you'll get it's a real bargain.
To get the PC version, head over to Big Fish Games and download it. And if you act quickly, all games are $4.99 if you use the coupon code: " Spooky ".
If you want the iPad version head over to the App Store. I haven't played the iPad version but the screenshots look almost exactly the same as the PC version. And with the bigger screen, I bet it plays the same as well.
Mystery Legends: Sleepy Hollow for PC
Mystery Legends: Sleepy Hollow for iPad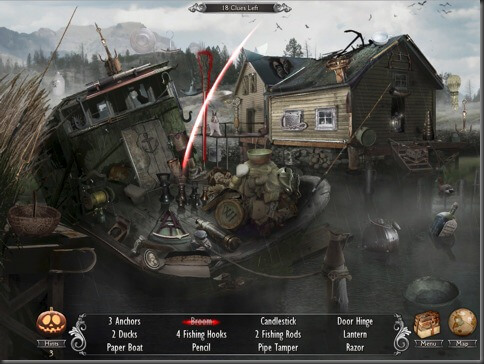 Other Articles of Interest:
It's time for another round of pumpkin carving. On the chopping block we have Iron Man and Killer Klown. I have a feeling Tony Stark would throw down against this clown. However, when things get heated Iron Man looses his cool and his battle armor starts to show some weaknesses. He doesn't last too long in this death match!
Another very fun night of the pumpkin carving!
Check out my fiery pumpkin gallery:
Other Articles of Interest:
I like dark themes for Halloween. I also like themes that have red in them. So I put them together and got this beauty! A nice dark theme with a deep red for the menu and sidebar. I also decided to make this a 3 column theme so there is plenty for text in the body and link or widgets on the side.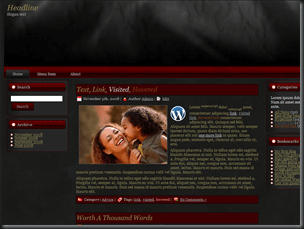 Download Halloween Gothic Red for WordPress:
Other Articles of Interest:
For this theme I decided to go with a monochrome look. The theme itself is black with some silver highlights. I wouldn't say it's bleak, but it certainly has a Halloween flair to it.

It has some nice textures and plenty of garnish going on inside it. It's a 2 column theme that's WordPress 3.x ready.
Have fun!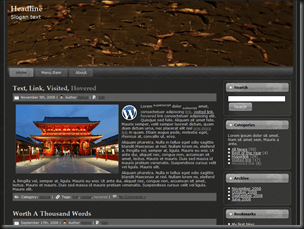 Download Halloween Gray Scale for WordPress:
Other Articles of Interest: