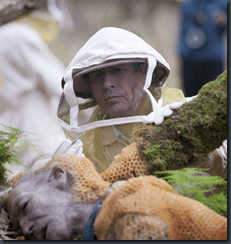 As we jump into the latest episode of Hannibal we see Will trippin balls and seeing hallucinations or perhaps the realities of what Hannibal has done to him. Did Hannibal induce seizures in Will to cause time loss and gaps in memory? From the "flashback" we see, Hannibal overstimulates Will with drugs and flashing lights. That's how we get the deformed clock Will drew.
We also have another serial killer on the loose – an acupuncturist gone wrong. She has decided the body would make a fine honeycomb for her bees. This is of course after using the icepick to take their pain away. Don't try the honey kids!
But the idea that the bee stings hide the acupuncture wounds leads Beverly to recheck the wounds on her previous serial wherein she learns the liver is gone. Will declares Hannibal is behind these deeds, but where are all the bodies? Based on his memories, Will says Hannibal is eating them. That doesn't go over very well.
Finally, Beverly checks out Hannibals house while he is at the hospital with Jack and his wife after he foils the wife's failed attempt at a morphine overdose to end her suffering with cancer. Beverly discovers and unlocks a couple of secrets room including one underneath the kitchen. She may have bitten off more than she can shew as this curious Katz is now face to face with Hannibal in his lair. Darkness and gunshots ensue and one of them isn't getting out of there alive.
Other Articles of Interest: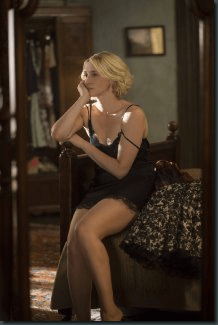 Things are getting downright creepy in the world of Norman Bates. In this latest episode we see Norma meet up with the Stepford Wives when she gets invited to the party that Christine is throwing at her insanely large and most likely paid for with drug money mansion. We also see Norman hanging out and attending Bradley's "memorial" with his new buddy Cody, the smart talking cashier he met when buying hair dye for Bradley and now one of the techs for the theater production his mom was rejected for. She seems to be a sassy, worldly broad with designs on Norman. How does he keep ending up with these ladies?
But the big and nasty part of the episode is the revelation about Dylan. Norma has been hiding a lot about her past including Dylan's father. Turns out it not who Dylan thinks it is. Oh my goodness, do we really have to go down this road? Is Norma just spouting her usual lies and mistruths or is this the real deal? Has Dylan been mislead about his father that Norma supposedly killed which caused all the strife in beginning? And did you see the way Norman threw his brother around like a rag doll? My word, when he loses his mind people get a serious ass kicking.
And let's not forget all the disparaging remakes being made about Miss Watson. It seems the entire town may have been hot for teacher and she wasn't one to say no.
Things are just getting bad. Bad, Bad, Bad.
So for next week we get to see the aftermath of Dylan learning the truth. Is he hanging out the window of his truck in a drunken stupor, because of brawl or perhaps him dealing with the news of parentage in a less than complimentary manner?
Other Articles of Interest: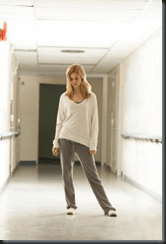 For the Season 2 premiere of Bates Motel we catch up with Norman 4 months after the murder of his teacher Miss Watson. Norman has no real memory of the events after the dance that took him over to her house nor does he have any idea where he got the pearls he keeps playing with. But, the life of Miss Watson isn't all it appears to be and we get the impression her past has more blemishes than her prim and proper demeanor would have us believe.
But apart from Norman sinking into depression and obsession about his teacher we have Bradley who's gone over the edge quite literally. Her tether to the earth has pretty much snapped and she finds herself on the ledge of a bridge. Alas, there is no one there to catch her as she makes her leap of faith. This lands her a plum position at the local sanitarium. After her therapy she's released, but she quickly goes over the edge another way.
It appears that Gil is intertwined with Miss Watson and perhaps the death of Bradley's father – the fiery accident we saw in the first season. Seems Miss Watson enjoyed the company of Bradley's father and Gil was none to pleased about this.
After some of the saucy details are revealed we find Bradley's over at Gil's house trying to learn the truth. It seems Bradley is pretty persuasive with a gun and one hell of a shot. Gil meets with a "premature" end and his brains meet the window. Bradley has severely stepped in this time by not only committing murder but by shooting the head of the drug cartel. Oh the wrath that will be coming.
But fear not, she has a desperate plan and ends up in the doorway of Norman's room asking for help. His boner for Bradley all but assures he'll do anything to help her.
Quite a riveting start to this new season. Mom is beginning to worry that Norman had something to do with the murder, a murder Norman has no recollection of. Sheriff Romero starts to wonder about Norman and his odd behavior. Bradley is off the deep end. And once again it seems that Dylan is the sane one in the family. And with Gil out of the way, is he going to step into the role of head of the organization? Lots of things in motion in this opener. Looks like we're going to learn a lot about Miss Watson and the "cartel" of the city. Norman will more than likely have some sort of breakdown so who knows will meet their end at his hands. And Norma will be so overbearing as to make someone snap. This should be one hell of an amusing season. I almost shudder to thing where this will lead us.
Other Articles of Interest: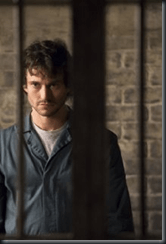 The new season of Hannibal starts off with a bang, or rather a massive take down brawl between the lead characters. Not to give anything away, but we see Hannibal and Jack locked in mortal combat with dozens of blows being landed and some near misses with the cutlery. It ends with what looks like a fatal wound, but we immediately jump to 12 weeks earlier and get on with the story where we left off with Will incarcerated and suspected of killing multiple women. Of course, this leaves us wondering, was this a real fight sequence or was this some sort of dream sequence from Will? As we quickly learn, Will suspects Hannibal is behind all the crimes and set him up. He recalls Hannibal doing things to him, but can't swear any of it's real. In fact, he doubts anything is real anymore. Has Hannibal manipulated him or is that what he wants to believe?
While Will is trying to sort out his issues we're also on the trail of a new serial killer that's taking victims and preserving their bodies with some sort of shellac. Their bodies are discovered at the dam of a river and since Will is behind bars Hannibal steps in to help with the investigation. Through the sophisticated suit he's able to think like a serial killer and offers his own insight. Little do they suspect.
We also see some tensions between Hannibal and his own therapist Dr. Maurier. There's an usual past between these two and a lot more than meets the eye. The way things come out, Maurier is aware of Hannibal's tendencies and at one point may have even been the victim of his wrath.
Will is determined to prove Hannibal isn't what he appears but obviously he's working against the clock. The FBI is about to wash their hands of the whole affair and let the prison system have Will. But he won't be the only one going down. Jack and Alana will face a stern ass kicking since they left Will work out in the field knowing he was unstable.
I have to say it's a damn good start to the new season. We have a ton of information thrown at us and plenty of details to make us wonder how it's all going to turn out. The fight scene at the beginning really makes you wonder how we're going to get there and of course was it all real? We should have a very entertaining, dark and suspenseful season on our hands.
Other Articles of Interest: