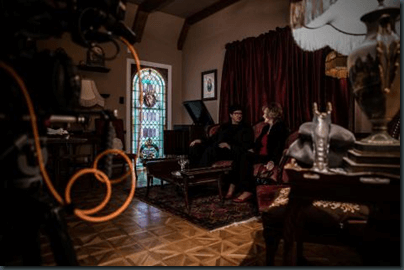 For this investigation, Zak goes no further than his own recently purchased museum, the one we saw featured in his series, Deadly Possessions. The original 33 room mansion was built in 1938 by the Wengert family. At the time, it would have been the largest home in the area and a prominent landmark. It's now on the historical register, but went through a couple of hands before coming to Zak.
During the renovation, several workers decided they'd had enough of the paranormal shenanigans and walked off the job. Feeling their might be some strange energy associated with the house, he performs an overnight lockdown investigation to see what he and the team can discover.
To get some background, he brings in Rachel Vosko, who used to sneak into the house through the basement in the 70s. She claims there was a pentagram drawn on the floor, enclosed in a circle with streaks of blood around it. Zak invites her to go into the basement where she feels something is clinging to her legs. While recording this segment, Billy claims he gets the words, "I need help" in the voice of a little boy. It is supposed this could be James Wengert who died when he was 8 years old.
Another visitor to the house is Erika Monasco, who says she felt negative energy. She also says her husband indicated her personality changed during her time at the house. As she began to feel somewhat uncomfortable with the house, she poured salt around the room she used as an office.
And then as if on cue, Erika has a bit of a breakdown. She says an icy force swept over her, then has an attack of shortness of breath and a crying spell. Moments later, the feeling passes and she is fine again. However, she later sends Zak a text message that contains the picture of her hand with a large scratch across it.
Finally, they have Shirley Shupe, one of the Wengert children, over for a visit. Her family moved into the house when she was 5. She has no reports of anything odd or unusual, but does convey that her mother died in the house. There is nothing dubious or sinister surrounding her death, she simply died at home. And in a wee bit of scrying, Zak has Shirley sit in front of a mirror and talk about her mother. She gives a rather nice talk to the point she thanks Zak for taking over the house.
Zak then gives Shirley a short tour of the place showcasing what he plans to do with the place. Oddly, Shirley's old room now houses the Kevorkian VW Bus. I'm sure she wasn't expecting to see that in there.
As they start the investigation, a cuckoo clock that has been silent this entire time, begins to tick. As Zak shows the movement and how it takes force to get it to start and stop, they claim to hear a child's laughter. As they look around using the SLS camera, a figure appears and leads them to the room of the VW Bus, wherein the SLS crashes and shuts off. But not before they see the making of a head peering out of from the corner of the frame.
Since they are next to the stairs leading to the basement, they claim to hear the sound of hissing. With the recorder running, they feel the words, "Zak Bagans" comes through.
They then use the SB7 Spirit Box in other parts of the house, but don't pick up anything until they move into the doll room. They get the word, "play" when asking what the doll wants to do, as well as the word "England" when Zak asks where the doll wants to go. Things get a little strange when Zak asks the doll what's possessing it and gets the response, "Drop it." They also pick up a growl and a doll from the Villisca Axe Murder House, says the word "Villisca".
There is more strange doll behavior as Zak takes one of the dolls to the basement and surrounds it with rem pods. When Billy goes to check on the doll, it says, "hello there" and the pods start going off. Things get a little unruly as Aaron says he's having some negative feelings to the point where he wants to punch or stab Billy in the throat. Whether it was Aaron's statement or the basement itself, but Billy needs to take a break and head outside.
We're then given a couple additional details such as Aaron got the word "witches" when he was down in the basement and when Zak asks what do the spirits see in the basement, they get the word "secret". Aaron ties these two things together about witches and their secrets.
Finally, they set up cots and sleep in different parts of the house. Zak feels something touch him during the night while the camera watching over Jay seems to move three different times before finally getting unplugged and shutting down. Further, his bed has seemingly moved a couple inches in the night and bunched up the carpet around the feet of the cot.
Not all that long ago, the Ghost Hunters did something similar to this with their Spalding Inn. The claimed it was haunted too. But you have to admit, a haunted hotel will bring in more tourist money than a regular hotel and a haunted museum of curious oddities will bring in more visitors than being in a regular house.
While the blood soaked pentagram in the basement makes for a great story, let's not get carried away. During that time period people were putting pentagrams on just about everything including album covers. And not everything that has 5 points is a demonic symbol despite the conclusion people like Zak jump to. And I'm sure any bit of red paint or red wax will look like blood to a teenager breaking into the basement of a massive house. To me, that is using an old cliche to say the place is haunted. Just think what Zak would have done if he'd been told they'd found a Ouija board in the basement?
And the bit at the end with the camera moving? Pretty nifty to be sure, but I don't think paranormal machinations are the only explanation for that.
The house is certainly interesting, but really, do we expect Zak and his crew to say the place isn't haunted? I mean, how would that look?
Other Articles of Interest: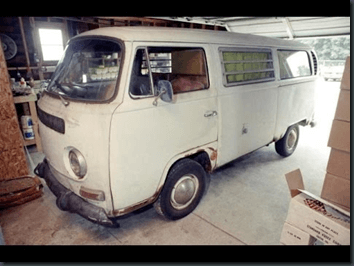 For our next trip into the strange world of Zak Bagans and his Deadly Possessions, we have the van used by Dr. Kevorkian and some artifacts from the boat of Natalie Woods. Now, Zak doesn't own pieces from the boat, they have been brought down so Zak can have a look and learn more about the unusual story. As for the van, he did indeed purchase it, but there is some question as to its authenticity.
The story of Natalie Wood has some controversy around it, but according to Dennis Dravern, the captain of the boat for that trip, there was alcohol and enflamed tempers. According to Dennis, there was a pretty big argument, where Dennis heard a lot of things being thrown around, then some time later, Natalie's body was discovered in the water.
Anyway, the current owner claims that while working on the boat, he heard the phone ring in Natalie's room and when he went to go investigate, he fell through the floor cutting his leg quite badly. It needed stitches and the wound was in the shape of a V. This would be a V in reference to the dinghy aboard the boat. Or the fact his cut his leg on two boards, you decide.
We then have Lana Wood, sister to Natalie, who claims she saw a mist and Natalie's death was predicted in the sense that there would be fame and loss for one of the sister's.
The next item is a VW bus in terrible condition. But this isn't just any bus, it was previously owned by Dr. Jack Kevorkian and was used in at least one of his assisted suicides. According to Geoffrey Fieger, attorney for Kevorkian, that is the death the public knows about.
When Jack passed away, the van was sent to a junk yard to be crushed and scrapped. However, it appears that process didn't take place and when Zak hands over the title, Geoffrey confirms the signature on the back is Jack's and the rust, dents and other pieces all prove this to be Kevorkian's van.
We then have Annie St. John who comes on to discuss how she lives in Jack's old place and how the person above her committed suicide. Zak brings her to the van and has her climb around and get a feel for the energy.
They have an EMF meter set up that bounces around and Zak feels they keep getting a female voice on the spirit box.
Both of these stories seem pretty fanciful in their grasp at the paranormal, with Annie's story making no damn sense at all. It seems like Zak brought on objects about the Splendour just to make accusations and stir up some press. It's all based on hearsay and wild theories.
The van by Kevorkian is indeed interesting, but calling it the Death Mobile or Death Van is just trying to incite "dark energy". If you listen to Zak through both of these interviews, he is leading people where he wants them to go. Notice how he finishes their sentences and instills the idea of paranormal events. He's leading them to believe things are haunted and takes great joy in trying to turn a skeptic into a believer. He's hyping up how mysterious these objects are and how powerful they can be. There's nothing to support this, but all Zak needs is their mystique.
There is no evidence to suggest paranormal or other worldly energy connected to these things. The boards of a boat give way? That has to be paranormal doesn't it? Someone sits in a rusted out VW Bus after being told it's Kevorkian's and they feel something? No power of suggestion going on there.
There are lots of question surrounding the death of Natalie Wood, but you're not going to get answers by staring at some candles.
You can agree or disagree with Kevorkian, but sitting in that rusted out van with torn up seats and who knows what smells is going to get a response. But it's not a feeling from beyond.
Other Articles of Interest: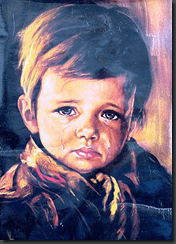 For the next Deadly Possessions Roadshow, we have a couple of interesting items. I heard about the Ed Gein bowl last year when it was sold at auction and while I can't place it, the Crying Boy Painting seems familiar.
The "cauldron" as they keep calling it, was previously owned by Ed Gein, the serial killer and is said to have been found when they cleaned up the mess he left behind. It is said to have contained multiple body parts and may have been used to cook human remains which Ed may have eaten. Again, there is a lot of "may" in there. We know Ed did terrible things, but it's very easy to exaggerate his crimes and add to them.
But we do know that he tanned and made items from human skin. He also had a terrible knack for making furniture out of bones. And this was indeed his pot, it's a pretty safe bet those remains ended up in it.
When the locals came out to help clean up the scene, the pot ended up with Dan McIntyre's mother who planted flowers in it. Dan then sold the cauldron and a shovel to Zak. It is said that the men who came into contact with the pot died shortly thereafter.
We also have Courtney who comes on because she was supposed to deliver the skis owned by Gein. Her sister had a medical issue and is at the hospital with her mother. She is fond of going to the Gein property and trying to make contact with Ed.
Now that Zak feels the cauldron has energy, he brings out the meters and the needle starts jumping. On the spirit box they keep getting a female voice. The voice claims to say evil and death are associated with the cauldron. There are also a couple of bangs and bumps going on.
The next item is called the Crying Boy Painting as it depicts and orphan boy crying. Nothing exceptionally dramatic about it, except that Tina Booth says the painting has caused a fire in her home as well as a fire in her computer. The claim is that if you display the painting, the building and the contents will catch fire. Everything will be ruined except for the Crying Boy Painting.
And if having one wasn't bad enough, she goes out and buys another. Now she wants Zak to take them. To play up the mystique and rumor, he acts like his whole museum will burn to the ground and maybe he shouldn't take the painting.
Now clearly this is a mass-produced print and not an original by the artist himself. So how is it that something produced in bulk like this can carry some sort of curse? But before you answer, let's have a look at this little nugget:
following testing at the Building Research Establishment, is that the prints were treated with some varnish containing fire repellent, and that the string holding the painting to the wall would be the first to perish, resulting in the painting landing face down on the floor and thus being protected
A perfectly rational explanation? Say it ain't so!
And what about the fire? Well, she admits she had to let her cat out of the room. It's a hell of a lot more plausible that the cat knocked over a candle or caused some other reaction that caused the fire. That makes a hell of a lot more sense than a "print" setting her house on fire? And the computer? Wow, an electronic device has never worn out, overloaded and had smoke come out of the box. The words electrical fire come to mind.
As for Ed Gein? Clearly, he was horribly disturbed and I think it's almost insulting to say he was in some way capable (meaning intelligent) enough to instill evil into a pot. Um, no. It's pure metal and had who knows what done to it. Do you think those readings could be from the chemical makeup of the pot or residue from chemicals placed in it? An old metal pot giving off a reading? Shocking! And who knows what those poor guys were exposed to when they went into the Gein's place.
All of these "mysterious" events certainly have causes rooted here in the real world if you ask me. They are certainly interesting, perhaps a bit creepy, but they don't contain any mystical powers.
Other Articles of Interest: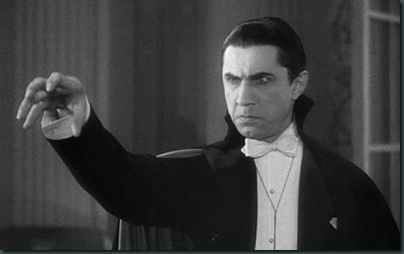 The next items in Zak's collection of Deadly Possessions, is a mirror reportedly owned by Bela Lugosi and a television supposedly owned by Charles Manson.
Cindy Lee brings in the mirror and tells a tragic tale of how her uncle was brutally murdered. The significance of that story is that he was in one of Lugosi's homes when it occurred and that the mirror was close at hand and would have witnessed the crime. Cindy believes that a close friend killed her uncle since there was no sign of forced entry and the motive doesn't seem to be robbery.
Zak them makes a comment that Lugosi was "into the occult" and would have used this mirror within his rituals. Within seconds, Zak is making the leap that the mirror witnesses the murder and quite possibly captured the energy or even the soul of the murderer. Zak then discusses the practice of "Scrying" where you look into a mirror and use it as a portal to see the other side.
Cindy says she feels the mirror has something bad attached to it because her daughter's experiences. Said daughter is unwilling to discuss the events, but her sister, Irene, relays what she has been told. When looking into the mirror, the sister felt she saw a hand reaching out to get her. She felt teeth marks against her neck as a shadowy figure appeared in the mirror.
Irene explains that when she slept in the same room as the mirror, she had a nightmare and woke with scratches on her body.
Cindy doesn't want the mirror and claims she can't sell it or even give it away, which I find shockingly hard to believe. Nobody wants a mirror owned by the famed Bela Lugosi?
Zak puts the mirror in his famed isolation chamber and has three volunteers ponder their images in it and report if they see anything. Aaron and Ashley claim they feel and see something. They both report there is a light in the corner. Aaron even goes so far as to say he sees himself as an extremely old man.
And then in what Zak believes is no coincidence, the basement of his museum is flooded. When he goes down there to record the damage, he captures all sorts of noises such as banging and rattling. That banging clearly can be the broken pipes that caused the damage in the first place.
The next item is a television reportedly owned by Charles Manson with a strange little tale associated with it. Nick Kloster, used to buy and sell cars. One vehicle he bought ended up having a television and a slew of prison letters from Charles Manson. That is certainly a creepy set of mementos to keep around. But things take a dark turn when Jason brings the television into his bedroom many years later. Shortly thereafter, his mother passes away, he loses his job and there is an accident where a motorcyclist is killed in his driveway.
Zak then talks with Jason Freeman, the grandson of Charles Manson. He doesn't seem to have any ill will towards his grandfather and has been in contact with him by phone and through letters for the past couple of years. Jason confirms the handwriting on the TV manual is his grandfathers, which apparently authenticates ownership.
Jason has had some troubles in his life and wants to shake off the curse of his family name, which I'm sure most people didn't know about until he told them on national television. But in order to make a new start, he wants to be baptized which Zak arranges. Dunk your head in a pond and all your troubles go away.
As we get back to the television, Zak believes that Manson was able to imprint his mental powers onto objects like someone out of the X-Men. Zak believes Manson cursed the television and was somehow able to arrange for these diabolical items to end up in the hands of unsuspecting victims.
Interestingly, Jason packed up the television and sent it to a friend. Ashley was in possession of it, read over the letters and did some research on her own. She makes states the man who sold the car and by extension the TV, is now in prison because of trying to hire people to kill his family, in a similar manner as Manson did. That sends Zak into a tizzy.
Putting the grim nature of the crimes aside, these are pretty unique items. However, the "curses" or dark energy surrounding them seems a little outrageous. I don't believe Charles Manson has power over people, at least not over someone that isn't mentally sick or feeble. And while there is a superstition that has people covering mirrors in their home when someone dies, it seems very hard to believe that a mirror has somehow captured the energy of a killer because it was in the room at the time.
Additionally, I'm not sure where Zak is getting his information about Lugosi practicing the occult. Lugosi didn't have any qualms about playing dark or sinister styled characters, but I haven't heard of nor can I find anything that indicates he practiced the occult. And if Zak is referring to staring into a mirror, I hardly say that counts as occult behavior. And if he means the use of a Ouija during the hype of Spiritualism, I don't really think that counts either.
While tragic, it is hard to connect these accidents to Manson. If he were that capable, which he isn't, I'm pretty sure his vengeance would be directed at those around him in prison not complete strangers.
Other Articles of Interest: