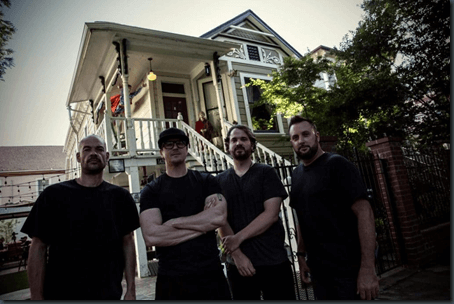 As Zak and the Ghost Adventures team make their rounds of California, they put in a stop at the boarding house of convicted serial killer, Dorothea Puente. She murdered 9 people and buried 7 of them in the yard. She drugged her tenants with poison in order to get their Social Security checks. Some of her victims may have been buried alive and one was dismembered.
When Zak arrives at the house, we are treated to a mannequin of Dorothea by the doorway, a strange rabbit guardian and plaques that claim the house is innocent of the crimes. There is no interview with the current owner, but his nephew and mother both come on camera for their 15 minutes of fame. Peggy, mother of the owner, claims she has seen visions of Dorothea wearing a yellow dress with splotches, giving an awkward smile. She has smelled death and blood. She even says something has pushed her down. When Zak pulls out the recorder to ask why she's there and why Peggy, he claims to here "to die" and "you're dead."
We next hear from John Cabrera, who lead the team that dug bodies from the yard. He shows Zak the room where the victims would have been prepared and notes on his last visit, the carpet was soaked with blood. Zak believes the floor has absorbed that energy of evil and it's now residual in the house. Truth of the matter is, the smell would have seeped into the board, explaining the smell of death.
To get the investigation underway, Zak brings in psychics Michael and Marti Perry. Michaels feels as though he's choking, after which, Jay joins in. Michael feels he is channeling a man who lived in the house and is stupefied to find the wall has been taken down as though his memory can't comprehend the change. We learn from John the wall was taken out, so no shocking detail that nobody knew about. It would take 10 seconds of looking at crime scene photos, of which there are many, to note the change.
Meanwhile, Marti draws a picture of who she sees, which is of course Dorothea as confirmed by Peggy. They even superimpose Marti's cartoon caricature and a picture of Dorothea, which isn't even a close match. And while Zak makes a big deal about Michael and Marti being blindfolded, they haven't exactly been a fount of never before known information.
The actual investigation kicks off with Zak and Billy in the house and Jay in the yard. Zak begins by saying he isn't afraid, to which he gets the reply, "I don't care." As they toy with the spirit box, they claim to get the words, "hear me?" as though someone is trying to get their attention.
However, as they get near the bedroom, Zak gets a stabbing pain in back, which is now a sign of the paranormal. Next, Zak lays on the bed and goes into a state as though he's been drugged by Dorothea. Billy makes the offhand comment to put a pillow over Zak's face, then claims he didn't know why he said that. Zak plays the role of victim, Billy the poisoner. Zak even goes so far as to roll off the bed and collapse on the floor. That's some fine method acting.
While out the in the yard, Jay gets responses on the Ovilus that lead him to believe there are actually 15 buried bodies. During the night, they get 6 more names on the device, which they conclude are the 6 lost victims.
After falling out of bed, Zak heads to the death room and feels something come up on him. In conjunction, he hears, "get out" on the recorder. When Aaron lays on the same bed, he hears noises and footsteps.
Finally, Zak gets the SLS camera to try and find Dorothea. Just as he suspected, she's hiding, but now he's nabbed her as proven by the stick figure on the screen. Zak then banishes her out of the house. He apparently wields this sort of power.
While some terrible things have happened at that house, the actual owner doesn't seem to take it all too seriously. The front yard is almost mocking to the legacy of Dorothea. Additionally, we don't see hide nor hair of the owner. Is he camera shy or he doesn't want to perpetuate the myths of the house?
When all is said and done, the weak and frail Dorothea, didn't make her presence felt in a discernible fashion and six random names on a staticky device is not conclusive of more bodies still left to be discovered on the property.
Other Articles of Interest: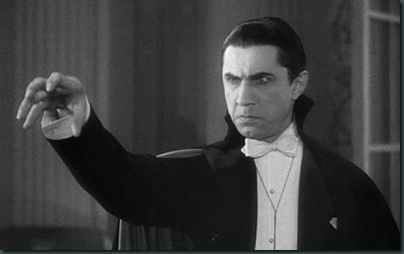 The next items in Zak's collection of Deadly Possessions, is a mirror reportedly owned by Bela Lugosi and a television supposedly owned by Charles Manson.
Cindy Lee brings in the mirror and tells a tragic tale of how her uncle was brutally murdered. The significance of that story is that he was in one of Lugosi's homes when it occurred and that the mirror was close at hand and would have witnessed the crime. Cindy believes that a close friend killed her uncle since there was no sign of forced entry and the motive doesn't seem to be robbery.
Zak them makes a comment that Lugosi was "into the occult" and would have used this mirror within his rituals. Within seconds, Zak is making the leap that the mirror witnesses the murder and quite possibly captured the energy or even the soul of the murderer. Zak then discusses the practice of "Scrying" where you look into a mirror and use it as a portal to see the other side.
Cindy says she feels the mirror has something bad attached to it because her daughter's experiences. Said daughter is unwilling to discuss the events, but her sister, Irene, relays what she has been told. When looking into the mirror, the sister felt she saw a hand reaching out to get her. She felt teeth marks against her neck as a shadowy figure appeared in the mirror.
Irene explains that when she slept in the same room as the mirror, she had a nightmare and woke with scratches on her body.
Cindy doesn't want the mirror and claims she can't sell it or even give it away, which I find shockingly hard to believe. Nobody wants a mirror owned by the famed Bela Lugosi?
Zak puts the mirror in his famed isolation chamber and has three volunteers ponder their images in it and report if they see anything. Aaron and Ashley claim they feel and see something. They both report there is a light in the corner. Aaron even goes so far as to say he sees himself as an extremely old man.
And then in what Zak believes is no coincidence, the basement of his museum is flooded. When he goes down there to record the damage, he captures all sorts of noises such as banging and rattling. That banging clearly can be the broken pipes that caused the damage in the first place.
The next item is a television reportedly owned by Charles Manson with a strange little tale associated with it. Nick Kloster, used to buy and sell cars. One vehicle he bought ended up having a television and a slew of prison letters from Charles Manson. That is certainly a creepy set of mementos to keep around. But things take a dark turn when Jason brings the television into his bedroom many years later. Shortly thereafter, his mother passes away, he loses his job and there is an accident where a motorcyclist is killed in his driveway.
Zak then talks with Jason Freeman, the grandson of Charles Manson. He doesn't seem to have any ill will towards his grandfather and has been in contact with him by phone and through letters for the past couple of years. Jason confirms the handwriting on the TV manual is his grandfathers, which apparently authenticates ownership.
Jason has had some troubles in his life and wants to shake off the curse of his family name, which I'm sure most people didn't know about until he told them on national television. But in order to make a new start, he wants to be baptized which Zak arranges. Dunk your head in a pond and all your troubles go away.
As we get back to the television, Zak believes that Manson was able to imprint his mental powers onto objects like someone out of the X-Men. Zak believes Manson cursed the television and was somehow able to arrange for these diabolical items to end up in the hands of unsuspecting victims.
Interestingly, Jason packed up the television and sent it to a friend. Ashley was in possession of it, read over the letters and did some research on her own. She makes states the man who sold the car and by extension the TV, is now in prison because of trying to hire people to kill his family, in a similar manner as Manson did. That sends Zak into a tizzy.
Putting the grim nature of the crimes aside, these are pretty unique items. However, the "curses" or dark energy surrounding them seems a little outrageous. I don't believe Charles Manson has power over people, at least not over someone that isn't mentally sick or feeble. And while there is a superstition that has people covering mirrors in their home when someone dies, it seems very hard to believe that a mirror has somehow captured the energy of a killer because it was in the room at the time.
Additionally, I'm not sure where Zak is getting his information about Lugosi practicing the occult. Lugosi didn't have any qualms about playing dark or sinister styled characters, but I haven't heard of nor can I find anything that indicates he practiced the occult. And if Zak is referring to staring into a mirror, I hardly say that counts as occult behavior. And if he means the use of a Ouija during the hype of Spiritualism, I don't really think that counts either.
While tragic, it is hard to connect these accidents to Manson. If he were that capable, which he isn't, I'm pretty sure his vengeance would be directed at those around him in prison not complete strangers.
Other Articles of Interest: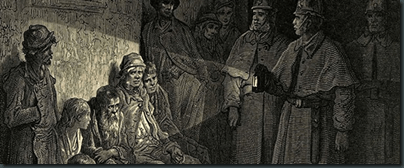 I just stumbled across an interesting series from the History Channel – Murder Maps, which chronicles some nefarious crimes that took place in London right after it's dark period of the Jack the Ripper murders. As you may recall, conditions in certain parts of London were pretty atrocious, with poverty and crime running rampant. Also keep in mind that the police force was almost a volunteer service with little training, no budget and no real tools for solving and cataloging crimes.
What we see from these grim tales is more of an effort put into the police force and their methods. We begin to see pathology and science playing a larger part in solving murders. We have the beginnings of using and recording fingerprints as well as the beginnings of forensics. In many ways we see Scotland Yard go from bungling the crime scenes of Jack the Ripper to a highly trained organization that would bring together its resources to capture criminals. The order and method of Sherlock Holmes is becoming a reality.
Listed below are the four episodes from this series and even by today's standards, they are devious crimes. These stories also showcase how hampered the police force was in capturing criminals. Unlike today, you can't simply post a picture and it's seen by millions. There was no way to easily alert neighboring towns to be on the lookout. You couldn't consult security cameras or have people standing around with their cellphones recording every minute of an event. Social media and newscasts didn't exist. The best you could do was have someone render a sketch, transfer it to the newspaper and hopefully it looks close enough fora citizen to send a letter or come down to the station to make a comment about it. The public really had to go out of their way to help. Bit of a different mindset back then wasn't it?
The Bermondsey Horror
In 1849, a man suddenly disappeared in Bermondsey. The discovery that he had been brutally murdered enraptured the press and the public. Even Charles Dickens was totally engrossed in the story of the sinister Marie Manning.
A couple has a gentleman over for dinner, then he disappears. They begin by saying they have no idea where he is, but soon it all goes wrong and his body is found under their kitchen floor. The couple ends up going their separate ways to stay ahead of the law, but ultimately turn against each other when facing the gallows. And it is indeed the gallows. As noted, Charles Dickens witnesses the hanging and makes note of the vulgar mob mentality it inspires.
In the Shadow of Jack
At the time of Jack The Ripper, London was home to some of the most terrible individuals the city has ever seen. One of the very worst was the elusive Borough Poisoner, George Chapman.
George Chapman comes across as the respectable owner of a public house. But there is something else going on as his wife gets sick for reasons the doctor can't explain. When admitted to the hospital, she gets better, but when back in George's care, she's back to being sick. In a departure from the norm, we have a man doing the poisoning and for reasons that are shockingly mundane.
Finding Dr Crippen
Having killed his wife and buried her in the basement, Dr Crippen believed he had escaped on a ship to Canada. But the police managed to hunt him down and bring him to account for his terrible crime.
Dr. Crippen is at odds with his wife. He's looking to change careers and perhaps make a new man of himself. His wife plods along as no-talent opera singer. But then fortunes change as Mrs. Crippen disappears. At first she has gone on holiday, then she's taken sick, then she's believed to be dead in America, then finally Cripped admits he made up the whole story because he was embarrassed over his wife leaving him.
Enter the young woman who moves into his recently vacated house under the guise of a new housekeeper. But everyone is getting suspicious and soon Crippen and his companion are on the run. It's time to hit the high seas for boat chase to Canada and some clever use of the on-board telegraph.
The Brides in the Bath Killer
George Smith had many aliases. He needed them for his many wives who he would soon murder in order to claim the inheritance. Catching this chameleon would be a gargantuan challenge.
George Joseph Smith seems like a very good catch to ladies that are falling outside the prime of their marriage years. But instead of marital bliss, they are treated to a hot bath that ends in their death. One wife dies on her honeymoon, another a few weeks into the marriage. And there is a third drowning victim with the same MO as the first two. Same man? Terrible coincidence?
The police force has become much more savvy and has more resources at their disposal. They're able to investigate and deduce with greater accuracy and are soon on the trail. When they have their man, they come to trial with a slew of evidence that mystify and astound the court and the public.
Other Articles of Interest: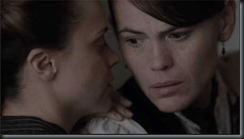 It was clear I needed to take a step back. I'd watched the Lizzie Borden Chronicles, but I hadn't actually watched the Lizzie Borden movie. I'm not sure how I accomplished that, but I'm sure it took a special talent.
The movie came out in 2014 and although I made note of it, I was completely oblivious. Well, that has now been changed and I just finished watching. It's a fictionalized account of the events that "could" have taken place in the Borden house on that fateful day. It takes some bits and pieces of the real events and weaves a tale of who might have committed the crime and how they might have gotten away with it.
Of course, the whole movie centers of Lizzie. It shows her with a strained relationship to her father and a less than ideal relationship with her step-mother. We sort of get the impression that Lizzie is overshadowed by the new mom and is no longer the center of attention within the family.
As we progress, Lizzie finds the bodies of her parents and then into the investigation we go. Of course, Lizzie is the prime and only suspect in the case. She was home or at least near the house when the murders took place, has a shaky story of her whereabouts and actions and gets a little confused when asked questions about the events.
When confronted about her relationship with her mother, she is quick to point out that Abby is not her mother. We then learn about the gifts the father had made to Abby's side of the family, leaving his own daughters out of it. We hear about the family troubles, the barrage of axes and weapons in the house, Lizzie's interest in poison to kill rats around the house, her contradictory testimony, the seeming lack of concern over the deaths and the burning of the dress she was wearing when the murders took place.
From there we get some insight into what "might" have happened. Did Lizzie plot the murders and lie in wait? Did she remove all her clothes then attack her parents so as to conceal the blood? Was she calculating enough to kill the mother first so as to not disturb the line of inheritance? Did she quickly bathe, clean and hide the evidence? Was the burning of the dress a cover up to conceal the blood which might have been mistaken for stew earlier?
Like the series that follows, we see Lizzie more as a plotter in the events rather than a hapless victim of them. We sort of get the impression she was tired of the step mom making off with the cash and took care of business so she could get the Maplecroft estate that she had her eye on.
So we are once again faced with a slew of questions about this murder. They are supposedly able to tell the time of the murders, but yet their evidence collecting is horrific. Lizzie was the only suspect and it seems the police didn't look very hard for more clues or other suspects. Dozens of people trampled through the house, so no real preservation of the crime scene. And there's a whole slew of other issues.
On the one hand it seems like Lizzie is in fact the prime suspect, but at the same time she doesn't really seem up to the task. Was she really that good at covering her tracts? Was the evidence that lacking?
While it may not be award winning, it was still an interesting take on the Lizzie Borden story. It certainly paints Lizzie as the culprit and even in the final moments she whispers "the truth" to her sister. Who knows what was said, but do know that Lizzie and Emma had a failing out a few years later.
If you're looking to waste some time and have a little morbid fun, this isn't a bad movie to sit down to. It's not revealing, nor insightful, but it does offer a couple of interesting bits and of course sets the stage for the Lizzie Borden Chronicles, which I thought was a wicked bit of fun to watch.
Other Articles of Interest: