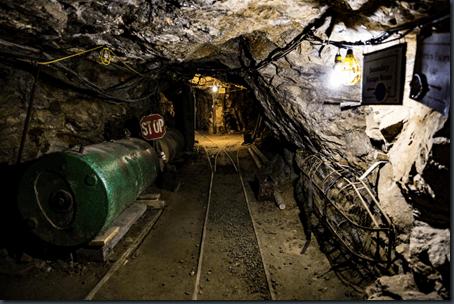 To kick off the new season, Zak and crew head to Colorado to investigate a haunted gold mine. They're specifically in Idaho Springs to visit the Phoenix Mine and the Comstock mine. There are tales of Uncle Ray, who supposedly practiced Black Magic and the sound of Tommyknockers. For those who remember Ghost Mine, that crew was fearful of Tommyknockers as well.
There are couple of odd stories about this mine. First, Uncle Ray, a former tour guide, not miner, who supposedly practiced dark magic and "left a trail of depraved evil" according to Zak, had his ashes scattered in the mine. The other story is about two men who were killed by a named Gillespie. He shot them in the head while they were out walking and looking at the mine.
If Ray brought this depraved evil as Zak calls it, why were his remains scattered in the mine? And clearly with the owners understanding since that section is closed off. It's not like they snuck his remains in there and the location is mystery. And how do they know he practiced dark magic? What exactly did he do? Considering they believe in Bigfoot, Tommyknockers and who knows what else, they're awfully quick to condemn this guy, but still put his remains in the mine.
To add to the quirks of this investigation, as Zak is hearing the story about the men being killed from Al, the owner, Jo and Victoria come up to tell him they just heard voices in the Comstock mine. Zak decides to investigate, but almost goes into a panic as he enters. He states he's risking his life and oversells how dangerous the mine is. The ladies, in their sassy pink hardhats, show no signs of anxiety and forge ahead.
Zak breaks out the recorder and gets the words, "get out" and he does exactly what the voice asks and runs out of there. The ladies would prefer he stay and keep trying to communicate, but Zak wants no part of that action. Keep in mind, he's only gone in a couple hundred feet.
While they say the mine is in bad shape, there is no way in hell the show or the owner would let Zak go in if it was really going to collapse. Even if he did sign a waiver, which I'm sure Zak would bring to our attention, they wouldn't risk people's lives. And those ladies had no fear of going in there even if Zak does call them crazy. Pretty sure this is yet another one of Zak's phobias getting the better of him.
Before the investigation starts, Zak gets a call from Jo, who explains that she has a picture of some miners she caught in the tunnel and that there were blasting caps on the ground near where they heard "get out". So, the voice that Zak originally described as demonic, is now considered a warning because he was kept away from the blasting caps. Of course, the blasting caps need a charge to do anything, but that's not the point.
Now, with the investigation really getting ready to start, they are thwarted once again by what Zak is describing as a bear and Hank says is Bigfoot. As everyone but Zak goes to investigate, because he is scared witless, they soon discover the cause of the disturbance is a raccoon. So, Hank is ready believe in Bigfoot rather than a raccoon nosing around in the trash. This is how myths and legends get started.
Ultimately, they make it into the mine and Zak asks if anyone can hear him. He asks if it's the spirit of Ray and gets three knocks. When Zak asks for someone to appear, he gets a little stick figure on the screen, which nearly makes Zak soil himself. To Zak, this is confirmation of a Tommyknocker.
The next part of the investigation comes when they visit the ashes of Ray. As they try the spirit box, there is an orb and a flash of light above Aaron's head. At the same time, Jay says something grabs his pants. Meanwhile, Billy, in another part of the mine gets a blob on his thermal imager.
For the big finale, they bring out the laser microphone. If the beam is broken, it makes a sound. And so, it makes noises as soon as they hook it up. Jay says it sounds like there was a cave in because of the continuous noise. Next, as they move closer to the remains of Ray, there is a lot of static as though someone is standing in the beam of the laser. This further convinces Zak that the mine is completely charged with spirit energy.
However, this episode has a lot of things wrong and plenty of misleading information. Noises in a tunnel, like creaking boards, that carry on for hundreds of feet is not the result of Tommyknockers. We already know animals are lurking around, what is to say they aren't in the tunnels themselves? Jo has a photo of miners that looks it was created with a ghost app on a phone. Uncle Ray is such a terrible guy and purveyor of evil, that they buried his ashes in the mine itself. And again, Zak is ready to believe he is evil without a single shred of evidence. That's not hysteria in any way.
When all is said and done, about the only thing they capture for sure, is the sound of creaking in an old tunnel and a raccoon. I don't think these count as definitive evidence of the paranormal. Further, Zak already made claims about demons and has problems with the close confines of the mine. He is totally frightened, so he's going to see whatever the heck he wants to see and his common sense has been thrown out the window.
Other Articles of Interest: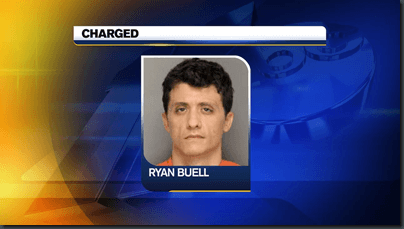 Oh, how the mighty have fallen. A paranormal investigator accused of lies and deceit? Say it ain't so.
With Ryan's show off the air and his team garnering work without him, Ryan has been left looking for his next cash cow. That came in the form of his Conversations with the Dead tour, which he apparently started multiple times in multiple cities, but never actually held. Both Chip Coffey and Michelle Belanger ultimately broke ties with Ryan after he failed to give refunds for the never starting show.
It now appears the high jinks off screen have finally caught up with him and he's been arrested facing felony charges of theft. Looks like Ryan has really stepped in it this time, but who knows what he's really in trouble for. And who knows if fans who sighed up for his tour will actually get their money back. If they put him behind bars, I guess the tour really is canceled and he'll have no choice but to give the money back.
Celebrity ghost hunter Ryan Buell arrested
You know, I don't want to kick the guy when he's down, but seriously, people should have known better. Ryan has been a fraud for years with his ridiculous antics and holier than thou attitude. He's been treating people like crap ever since he got a show and his arrogance finally caught up with him.
Other Articles of Interest: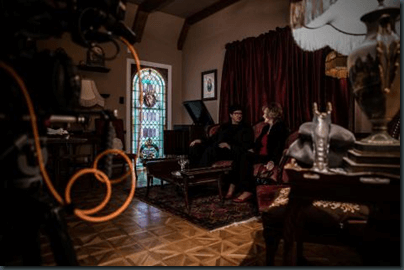 For this investigation, Zak goes no further than his own recently purchased museum, the one we saw featured in his series, Deadly Possessions. The original 33 room mansion was built in 1938 by the Wengert family. At the time, it would have been the largest home in the area and a prominent landmark. It's now on the historical register, but went through a couple of hands before coming to Zak.
During the renovation, several workers decided they'd had enough of the paranormal shenanigans and walked off the job. Feeling their might be some strange energy associated with the house, he performs an overnight lockdown investigation to see what he and the team can discover.
To get some background, he brings in Rachel Vosko, who used to sneak into the house through the basement in the 70s. She claims there was a pentagram drawn on the floor, enclosed in a circle with streaks of blood around it. Zak invites her to go into the basement where she feels something is clinging to her legs. While recording this segment, Billy claims he gets the words, "I need help" in the voice of a little boy. It is supposed this could be James Wengert who died when he was 8 years old.
Another visitor to the house is Erika Monasco, who says she felt negative energy. She also says her husband indicated her personality changed during her time at the house. As she began to feel somewhat uncomfortable with the house, she poured salt around the room she used as an office.
And then as if on cue, Erika has a bit of a breakdown. She says an icy force swept over her, then has an attack of shortness of breath and a crying spell. Moments later, the feeling passes and she is fine again. However, she later sends Zak a text message that contains the picture of her hand with a large scratch across it.
Finally, they have Shirley Shupe, one of the Wengert children, over for a visit. Her family moved into the house when she was 5. She has no reports of anything odd or unusual, but does convey that her mother died in the house. There is nothing dubious or sinister surrounding her death, she simply died at home. And in a wee bit of scrying, Zak has Shirley sit in front of a mirror and talk about her mother. She gives a rather nice talk to the point she thanks Zak for taking over the house.
Zak then gives Shirley a short tour of the place showcasing what he plans to do with the place. Oddly, Shirley's old room now houses the Kevorkian VW Bus. I'm sure she wasn't expecting to see that in there.
As they start the investigation, a cuckoo clock that has been silent this entire time, begins to tick. As Zak shows the movement and how it takes force to get it to start and stop, they claim to hear a child's laughter. As they look around using the SLS camera, a figure appears and leads them to the room of the VW Bus, wherein the SLS crashes and shuts off. But not before they see the making of a head peering out of from the corner of the frame.
Since they are next to the stairs leading to the basement, they claim to hear the sound of hissing. With the recorder running, they feel the words, "Zak Bagans" comes through.
They then use the SB7 Spirit Box in other parts of the house, but don't pick up anything until they move into the doll room. They get the word, "play" when asking what the doll wants to do, as well as the word "England" when Zak asks where the doll wants to go. Things get a little strange when Zak asks the doll what's possessing it and gets the response, "Drop it." They also pick up a growl and a doll from the Villisca Axe Murder House, says the word "Villisca".
There is more strange doll behavior as Zak takes one of the dolls to the basement and surrounds it with rem pods. When Billy goes to check on the doll, it says, "hello there" and the pods start going off. Things get a little unruly as Aaron says he's having some negative feelings to the point where he wants to punch or stab Billy in the throat. Whether it was Aaron's statement or the basement itself, but Billy needs to take a break and head outside.
We're then given a couple additional details such as Aaron got the word "witches" when he was down in the basement and when Zak asks what do the spirits see in the basement, they get the word "secret". Aaron ties these two things together about witches and their secrets.
Finally, they set up cots and sleep in different parts of the house. Zak feels something touch him during the night while the camera watching over Jay seems to move three different times before finally getting unplugged and shutting down. Further, his bed has seemingly moved a couple inches in the night and bunched up the carpet around the feet of the cot.
Not all that long ago, the Ghost Hunters did something similar to this with their Spalding Inn. The claimed it was haunted too. But you have to admit, a haunted hotel will bring in more tourist money than a regular hotel and a haunted museum of curious oddities will bring in more visitors than being in a regular house.
While the blood soaked pentagram in the basement makes for a great story, let's not get carried away. During that time period people were putting pentagrams on just about everything including album covers. And not everything that has 5 points is a demonic symbol despite the conclusion people like Zak jump to. And I'm sure any bit of red paint or red wax will look like blood to a teenager breaking into the basement of a massive house. To me, that is using an old cliche to say the place is haunted. Just think what Zak would have done if he'd been told they'd found a Ouija board in the basement?
And the bit at the end with the camera moving? Pretty nifty to be sure, but I don't think paranormal machinations are the only explanation for that.
The house is certainly interesting, but really, do we expect Zak and his crew to say the place isn't haunted? I mean, how would that look?
Other Articles of Interest: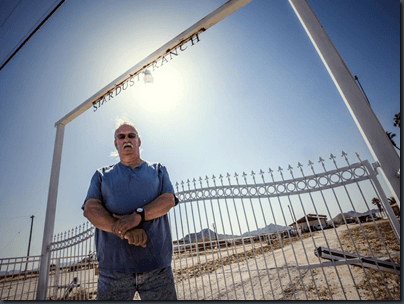 For this investigation, Zak heads to Arizona, a location he says is a cauldron of paranormal activity. The destination is the Stardust Ranch in Rainbow Valley. And the reason for the visit? Well, the owner, John Edmunds and his wife claim they have occurrences of alien abductions. John has a slew of tales and experiences including seeing his wife levitating high above their bed, to alien crafts above his house to even taking a samurai sword to them. John claims to have killed 18 of the alien creatures and unloaded clips from his AK-47 at their craft. John's wife claims to have been sexually molested by the aliens. Further, as John was giving an interview, strange figures can be seen in the background, which John believes were the entities making their presence known.
As mentioned, John says he has killed 18 of the aliens, although their bodies apparently disappear after being killed. Despite that, he was able to gain a tissue sample from his alien killing samurai sword and sent it off for analysis. It was claimed to contain plant matter and chlorophyll. Unfortunately, the doctor studying the sample died under mysterious circumstances and the samples have disappeared.
After purchasing the property, John had a strange man show up saying he was the one who kept the monsters away. Additionally, they talk with Brandy Howe who has tired to cleanse the house and she believes there to be a portal within the home. Further, she spoke to the spirit of a boy who killed himself in the house after a shotgun blast to the head.
Adding to the list of people they talk to is Travis Walton, a man who was abducted by aliens. He says aliens have visited several times and the proof is abnormal tree growth in those areas.
As they start the investigation, Dave Schrader joins the team and notes there is extremely high EMF readings coming from the ranch. That night, along with Aaron, he sees strange lights in the sky. Meanwhile on the X Camera, there is a shadow figure moving across the room.
To start things off in the house, Zak has Ashely, the still photographer of the team, go into the house alone and lay in the bed where the wife has supposedly been attacked multiple times. While nothing appears to happen, when Zak retrieves her, she says her arm is numb and later there is bruising.
While Ashley is in the house, Zak and team set up motion cameras around the property since several horses have been attacked and decimated. It's at this time that Dave says he would like to stay out on the property on his own to see if he can make contact with the aliens.
During his time alone, Dave again sees lights in the sky and says he can hear something moving around.
Back at the house, they team uses Infrasound to try and generate frequency that might get the spirits to respond. It seems to have an effect on Zak, who seems to slip off into a trance. Additionally, Zak says he sees an orb of light. He believes this could be an alien presence trying to make contact. It's at this time Aaron hears what he thinks is a hiss and the Ovilus 5 giving out the words, Brown Mist.
In the end, they get Dave back without any harm coming to him and while there might have been a ball of light, Zak doesn't appear to make contact with any alien life forms.
To me, this is the most ridiculous episode Ghost Adventures has ever been involved with and that's saying something. I'm not disputing the existence of aliens, quite the opposite, but this episode has every cliche and stereotype you can image. The only thing missing were Mulder and Scully.
Here's a couple things that come to mind.
The shadow they see moving is a cat. That same cat makes the hissing sound Aaron hears.
A Doctor of Divinity is not a recognized doctorate degree.
Look up the Project Camelot group who John was giving the interview for when the aliens showed up. They make the Lone Gunman seem tethered to the earth.
Moving lights in the night sky? How odd. Have you been out into the desert of Arizona and seen the night sky? It's amazing what you can see when the contamination of the city lights is gone.
Ashley's arm going numb? As we see, she's laying on it, that's why it went numb. The bruises? It couldn't possibly be from moving camera equipment and gear. Or, from bumping into something in the RV they're using as HQ. Or from a jacket she was wearing. Perhaps she hit her arm the day before and by coincidence, the bruises just showed up.
The noises Dave hears? How about wild animals on the plains of Arizona.
Finally, Zak's trance? We've seen that shtick so many times it's lost all meaning.
The high EMF readings are the most likely cause of the problems the couple is experiencing and before they continue down the alien visitation track, maybe they need to get that checked out.
Other Articles of Interest: